Jun 24, 2016 SANTO ANDRÉ, Brazil
Bridgestone Becomes an Official Partner of Transforma and Brings the Rio 2016 Education Program to Santo Andre (Sp) and Camaçari (Ba)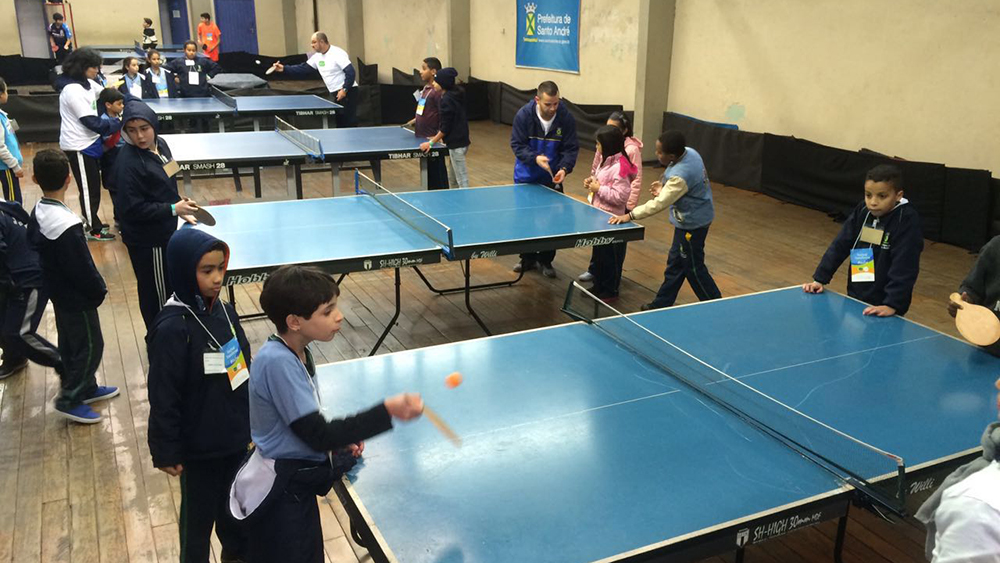 Through this partnership, we are not only helping Rio 2016 to fulfill their commitment to ensure the social legacy of the Olympic Games, but we are also giving teachers and students across Brazil a chance to have a closer connection with the Games.

Fabio Fossen, CEO of Bridgestone Brazil
Partnership includes training of physical education teachers from public schools and two sports festivals to be held in both cities
Bridgestone, a Worldwide Olympic Partner, is adding another chapter to its rich story of supporting sports by becoming an official supporter of Transforma, the official education program of the Rio Organizing Committee of the Olympic and Paralympic Games (Rio 2016). Through this deal, Bridgestone will be able to expand the scope of the Transforma project in Brazil to two cities where the company current runs production units: Santo André (SP) and Camaçari (BA).
Also through this partnership, physical education teachers from these two locations will have a chance to go through training sessions led by Rio 2016 sports professionals on how to bring sports on the Olympic program to their daily lessons with students and broaden the options of sports that are currently offered at public schools. During these workshops, educators will also receive information on how to create sports equipment from recyclable materials brought by the students.
"We are proud to partner with the main educational and social legacy project of the 2016 Olympic Games", states Fabio Fossen, CEO of Bridgestone Brazil. "Through this partnership, we are not only helping Rio 2016 to fulfill their commitment to ensure the social legacy of the Olympic Games, but we are also giving teachers and students across Brazil a chance to have a closer connection with the Games – an experience that is often restricted to those who carry tickets to the competitions."
The Sports Festival, one of Transforma's biggest assets, will be taking place in Santo André and Camaçari, cities where Bridgestone has strong commitments from its long-standing operations. Those festivals consist of an open sports circuit available to people of all ages to experience Olympic and Paralympic sports, such as wheelchair basketball, track and field, table tennis and pole vault. Both events will have the presence of Olympic athletes and former athletes to host almost 1,000 students from public schools and sports projects.
The Santo Andre edition of Transforma Sports Festival will take place at the Sports Complex Pedro Dell Antonia on June 25th. Then it travels to Camaçari where the festival takes place on July 5th inside the school Escola Ilay Garcia Ellery.
"These partnerships are very important for the construction of the educational legacy of the Olympic and Paralympic Games Rio 2016. Through them, the energy, the values and the practice of various sports reach more people and can continue even after the end of the competition, comments Vanderson Berbat, education manager of Rio 2016.