Oct 23, 2015 San Jose, Costa Rica
Bridgestone's Wellness & Health Program Awarded By American Chamber in Costa Rica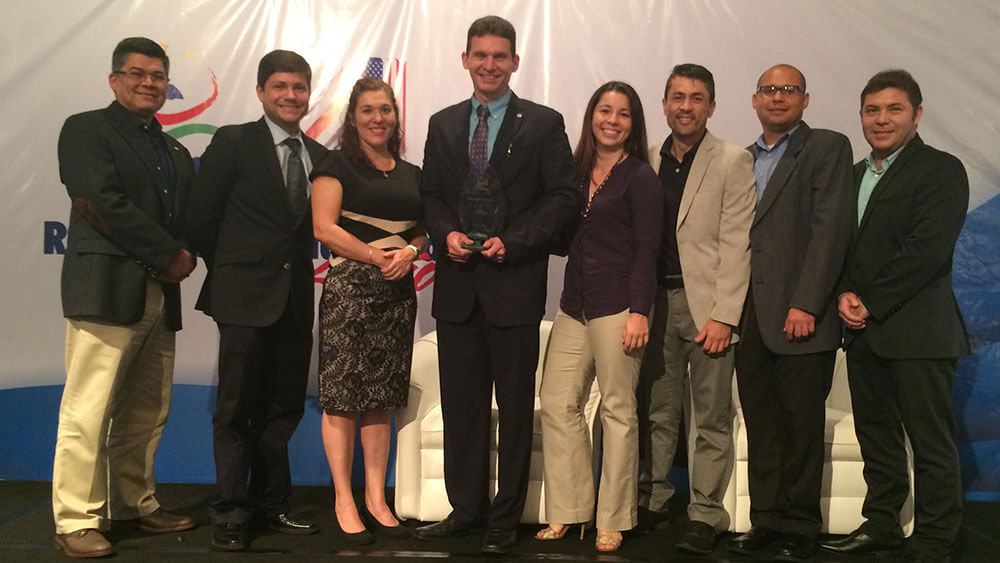 Wellness initiatives improve organizational climate and contribute to the accomplishment of corporate objectives
Bridgestone Costa Rica has been awarded by the American Chamber of Commerce in Costa Rica (AMCHAM) in the "Teammates" Category for its implementation of diverse programs and initiatives designed to help ensure the physical and emotional wellness of teammates.
The Bridgestone Wellness Program (Welfare) provides tools to teammates to promote healthy habits and enhance their quality of life, thus improving productivity indexes, motivation and commitment.
"Along its path, Bridgestone has been recognized for its social, economic and environmental commitment, following the same responsibility and commitment to our company. To provide a healthy and balanced life for our employees is certainly one way to comply with our mission to serve society with superior quality," said Erick Herrera, Country Manager of Bridgestone in Costa Rica.
About Wellness & Health Program
Wellness programs for Bridgestone teammates were integrated into the sustainability strategy. To that end, the company has promoted actions for the development of health, the arts and sports as key areas of improving the quality of life. It also reaffirms the continued investment of the company in various health programs that help fulfill the vision for a "safe and enjoyable place to work."
Initiatives included in the nutrition program are physical therapy, psychology, social work, a gym, and support for retirement as well as dermatology, urology and orthopedics services, among others.
Specific Program Benefits
Benefits of implementing wellness and health programs for our teammates include the following:
Decrease in staff turnover rate
Improved personal eating habits, health and employees' relationships, a result that also has an impact to their family and social environments
Decrease in absenteeism and disability through preventative and quick response in risk situations
Improved reaction to stressful situations and relationships
More effective implementation of corporate objectives
Bridgestone: A Great Place to Work
Last March, Bridgestone took first place among the Costa Rican companies with more than 1,000 employees who participated in the international assessment conducted by the Great Place to Work Institute.
The study conducted by the Great Place to Work Institute analyzed five dimensions of welfare of workers in the companies: credibility, camaraderie, pride, fairness and respect.