Nov 24, 2015 Bogota, Colombia
Bridgestone Colombia Awarded as Socially Responsible Company by Fenalco Solidario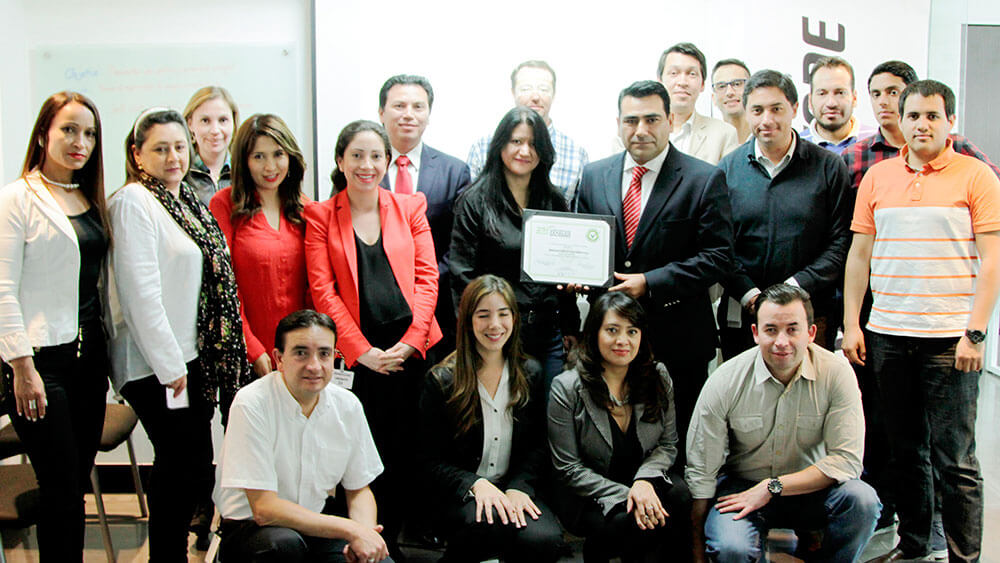 Our company is firmly committed to work on building an integrity-driven, sustainable society.

Gabriel Pichardo, Country Manager for México, Colombia and Ecuador, Bridgestone Latin America North
Bridgestone builds on its commitment to adopt social responsibility and sustainability practices countrywide
As part of an emotionally charged event, Bridgestone Colombia S.A.S. was formally granted the Social Responsibility Certificate by Fenalco Solidario, an agency of Colombia's National Federation of Trading Companies (Federación Nacional de Comerciantes – Fenalco).
This certificate was awarded to Bridgestone Colombia as an acknowledgement for their outstanding, consistent socially-oriented initiatives, as performed collaboratively in the past few years with the company's robust ecosystem of partners, resellers, vendors and customers. All projects driven by these joint efforts were intended to make social responsibility a key factor of business performance and a valuable driver of change in the Colombian society.
The certificate's recipient, Gabriel Pichardo, Country Manager for México, Colombia and Ecuador, Bridgestone Latin America North (BS-LAN) pointed out "This acknowledgement is to be shared with each and every stakeholder of Bridgestone in Colombia. Without their commitment and professionalism, this would not have been possible. Initially in México, Costa Rica, Venezuela, Argentina, Brazil, and now Colombia, Bridgestone has been dutifully certified as a best-practice organization that develops one-of-a-kind social responsibility programs."
"At Bridgestone, we believe that being socially responsible is a way to give back to society all the wonderful things society gives us on a daily basis. Our company is firmly committed to work on building an integrity-driven, sustainable society," added Pichardo.
Gloria Londoño, Social Responsibility Manager at Fenalco Solidario, was pleased to deliver a Social Responsibility Certificate to Bridgestone Colombia, highlighting the fact that this is, in fact, the first certificate issued to of a tire company in Colombia. "This is a first step in the right direction. It is now key for the company to continue building on a social responsibility culture and to further enhance its own continuous improvement strategy. To date, Bridgestone has been driving their social responsibility issues on their own; from now on, we hope our support will contribute to their growth in this area," said Londoño.
Social responsibility areas covered by Fenalco Solidario's assessment of Bridgestone Colombia, as required to be granted this certificate, included environmental, community & social, customer/consumer, vendor, competitor, staff, and shareholder-focused issues, among others.
The Social Responsibility Certificate awarded by Fenalco Solidario to Bridgestone Colombia will strengthen the company's commitment to improve society and seamlessly adopt socially responsible practices. This is not the end of the road for the company but rather the beginning of a significant journey that all company stakeholders are proud to have undertaken while being fully supported by Bridgestone Corporation.