Apr 14, 2014 Nashville, TN
Bridgestone Commercial Solutions Appoints New President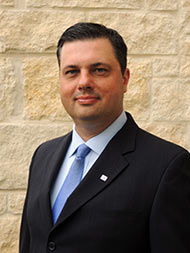 Bridgestone Commercial Solutions (BCS), part of Bridgestone Americas Tire Operations (BATO), today announced that John Boynton, currently Vice President, Sales, BCS, has been promoted to the position of President, BCS, effective immediately.
In his role as President, Boynton will be responsible for the daily operation, profitability and long-term strategic direction of the company's truck and bus tire sales and Bandag retreading business.
"I have had the opportunity to work with John for a number of years, and his professionalism and sound leadership have been instrumental in helping us meet the challenges of today's dynamic truck and bus tire and retread marketplace," said Kurt Danielson, President, U.S. & Canada Commercial Tire Sales, BATO, and Senior Vice President, Bridgestone Americas, Inc. "I know he is the right choice to lead the BCS organization to the next level."
Boynton joined Bridgestone in 1998 as a Fleet Sales Representative, quickly being promoted to District Sales Manager that same year. During his career with the company, John has taken on positions of increasing responsibility that include Division Manager; Region General Manager; Zone Director; and most recently Vice President, Sales, BCS. Boynton received a bachelor's degree from the University of Nebraska, and his MBA from Creighton University. He also has received Certificates in Executive Management from Notre Dame University's Mandoza School of Business as well as the University of Texas' McCombs School of Business.