Oct 25, 2013 Nashville, TN
Bridgestone Commercial Solutions Announces First Prize Winners of the Drive a Firestone Sweepstakes for CDL Holders
Drivers from Arizona and New Jersey to travel to St. Louis to attend game 4 of Baseball Championship Series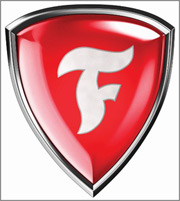 Cory Newton of Ocean County, New Jersey and Tim Tidwell of Phoenix, Arizona will attend game 4 of the Baseball Championship Series Sunday, thanks to a first place win in the Bridgestone Commercial Solutions Drive a Firestone Sweepstakes for CDL holders.
Each driver has elected to take his daughter with him on the all-expense paid trip to St. Louis, to see the game between the Boston Red Sox and the St. Louis Cardinals. Newton, a long haul driver, usually is home only three or four days before heading back out for weeks at a time. "I was floored to win something this big and am very excited," said Newton. "I immediately told my daughter and then posted on Facebook about it. We're making this a mini father-daughter vacation."
Tidwell, an interstate driver, is originally from Alabama and drives nights. "I couldn't believe that I had won and thought 'holy cow'," he said. "I'm looking forward to visiting the St. Louis Arch and just being there with my daughter."
Newton and Tidwell's entries were randomly selected from the Drive a Firestone sweepstakes, part of the year-long Those With Drive, Drive a Firestone campaign designed to celebrate an iconic American brand and introduce new Firestone eco-products which save operators nearly $1,200 a year in operating costs through a 1 percent increase in fuel economy and 19 percent longer life compared to previous generation products.
"We're celebrating the Firestone brand and new eco-Products by giving our supporters a chance to win a variety of great prizes through this sweepstakes, which kicked off in July," said Matthew Stevenson, Vice President of Marketing, Bridgestone Commercial Solutions. "The sweepstakes has been well received by drivers across the country with thousands of entries submitted to date."
A trip for two to a baseball championship game is one of several sweepstakes prizes, which also includes:
Two drawings in November for an all-expense paid trip for two to a college football Bowl game;
In March 2014, five randomly selected finalists will be sent to the Mid-America Trucking Show in Louisville, Ky., where each will be presented with a key, one of which will start the grand prize – a one-of-a-kind Firestone Edition Class 8 truck. The five lucky finalists also will win an all-expense paid trip for two to the 2014 Indianapolis 500 Mile Race;
Additional prizes include $500 gift cards and Firestone-branded apparel.
The "Drive a Firestone" sweepstakes is open to drivers who hold a valid U. S. commercial driver's license (Class 8) and who own or operate a Class 7 or 8 vehicle. To enter, and for complete sweepstakes rules, visit Firestone Commercial Truck Tires. The sweepstakes entry period closes Dec. 31, 2013.