Jun 11, 2012 Nashville, TN
Bridgestone Americas Announces Yarcusko Director of Technical Standards & Regulations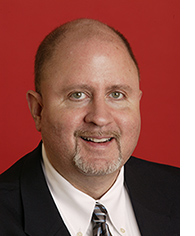 Bridgestone Americas, Inc.(Bridgestone Americas) today announced Alan Yarcusko has accepted the position of Director of Technical Standards & Regulations for Bridgestone Americas Tire Operations, LLC (Bridgestone Americas Tire). He was previously General Counsel – Litigation for Bridgestone Americas.
In his new position, Yarcusko will be responsible for proposing, guiding and promoting tire standards and regulations on behalf of Bridgestone Americas Tire. His responsibilities will also include setting the strategy and direction for future technical standards and regulations and developing proposals in this area based on the global Bridgestone Group's future innovation and technology directions.
"I'm very pleased that Alan has agreed to take on this important responsibility for our business," said Hank Hara, Chief Technology Officer, Bridgestone Americas Tire. "Alan has a wealth of knowledge on tire standards, and combined with his analytical skills and experience, I'm confident he will be very successful in this key position."
Yarcusko joined the legal department at Bridgestone Americas in 2001 as Senior Counsel II - Litigation, and in 2003 was promoted to his current position as General Counsel - Litigation. Prior to joining Bridgestone Americas, Yarcusko was a Senior Associate Attorney at Porter Wright Morris & Arthur. He holds a Bachelor of Science in Electrical Engineering from Rose-Hulman Institute of Technology. Before beginning his legal career he was a Program Manager at Jabil Circuit Company and Field Sales Engineer for Texas Instruments. Yarcusko received his law degree from Case Western Reserve University.