Apr 21 , 2021 Nashville, Tenn.
Bridgestone Bandag Plant in Griffin, Georgia receives Environmental Stewardship Award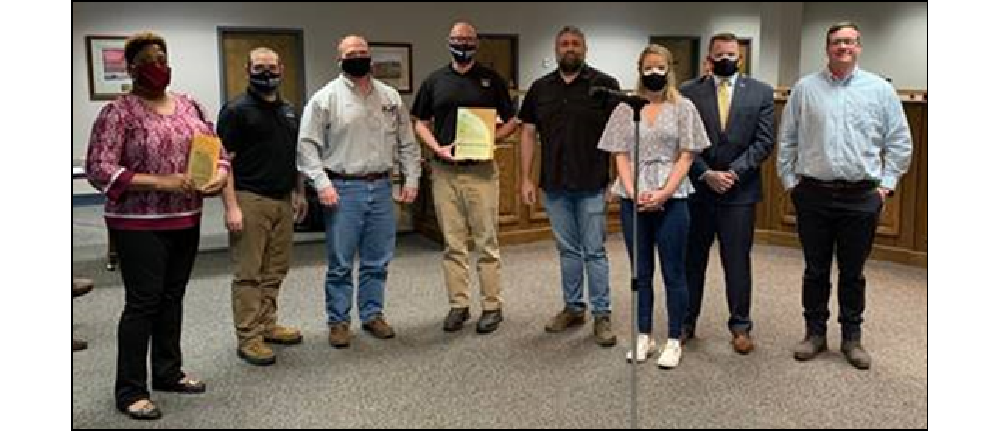 Aaron Schilke, Griffin's Environmental Coordinator, accepted the award on behalf of the plant. Also representing Bridgestone Bandag were Maintenance/Engineering Manager Vince Renew and SDP Coordinator Dan Rivera.
The Bridgestone Bandag Plant in Griffin, Georgia was selected by the City of Griffin as the 2021 corporate winner of the Environmental Stewardship Award.
​​​​​​​Awards were presented to one business and one individual who have shown their commitment to the environment and keeping Griffin clean and green. Bridgestone Bandag was chosen as the corporate winner this year because of the plant team's "involvement in the creation of the Griffin Adopt-a-Street program" and their commitment to keeping the industrial park around us litter free."

The Chairman of the Griffin Environmental Council presented the award on April 14.