Jan 23, 2020 Nashville, Tenn.
Employees honor Dr. Martin Luther King Jr. during MLK Day March in Nashville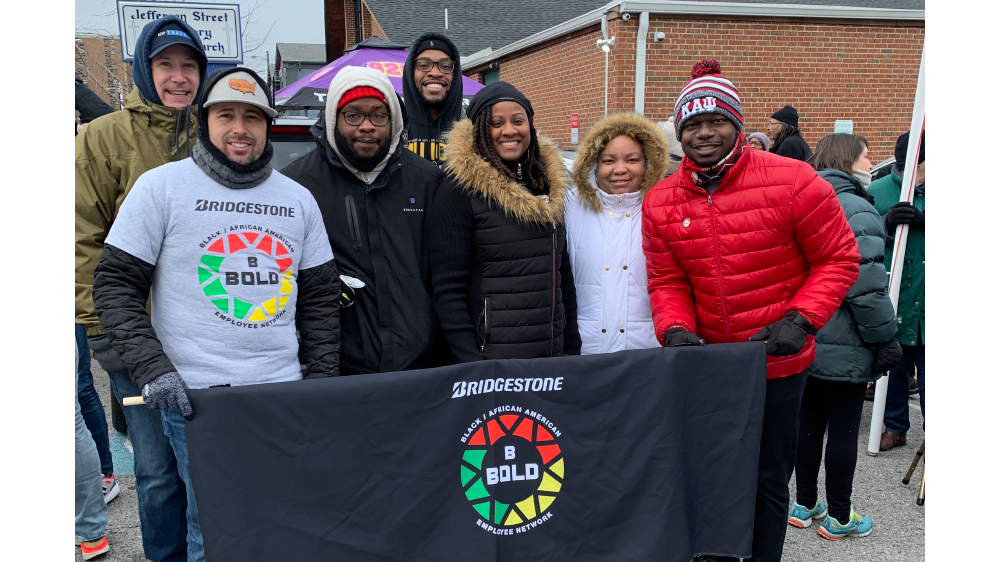 On Monday, January 20, members of BBOLD, the Bridgestone Employee Resource Group for Black/African American employees and Allies, participated in the MLK Day March alongside other members of the Nashville community. The march celebrated the life and legacy of Rev. Dr. Martin Luther King Jr.

BBOLD members and their families joined approximately 1,500 local community members during the mile-long walk through downtown Nashville. The walk was followed by a convocation in the Tennessee State University Gentry Center with Keynote speaker Joy-Ann Reid from MSNBC. Also included in the day's events was a Youth Rally, dance performances, spoken word, door prizes, food trucks and more.

The contributions and impact of Martin Luther King Jr., in addition to many leaders from the African American Community, will be honored during Black History Month throughout February. Black History Month is a time to pay tribute to those who have overcome tremendous adversity, created positive culture change, and inspired future generations. It is also a time reflect on our own Diversity & Engagement goals as we strive to build a team that reflects the diversity of the Boss we serve.

To learn more about BBOLD, visit bebridgestone.com.