Employees who attended the 2020 Bridgestone Retail Operations (BSRO) National Leadership Conference (NLC) did more than attend conference presentations and breakout sessions. More than 300 of the attendees also participated in a "give back" program that benefitted U.S. troops deployed in combat zones.

To organize the effort, BSRO partnered with Orlando-based organization Just Our Soldiers' Helpers (JOSH) to reach troops which do not have access to food and hygiene exchanges, or who may not receive moral support from home.

"We were truly fortunate to partner with JOSH who allowed our teams to be completely hands on and supported us in our vision for what we wanted to provide for the soldiers," said Melissa Teal, Retail Operations Analyst and a lead organizer of the give back event. "It was amazing to see BSRO employees lining up over an hour before doors opened to participate in this great event."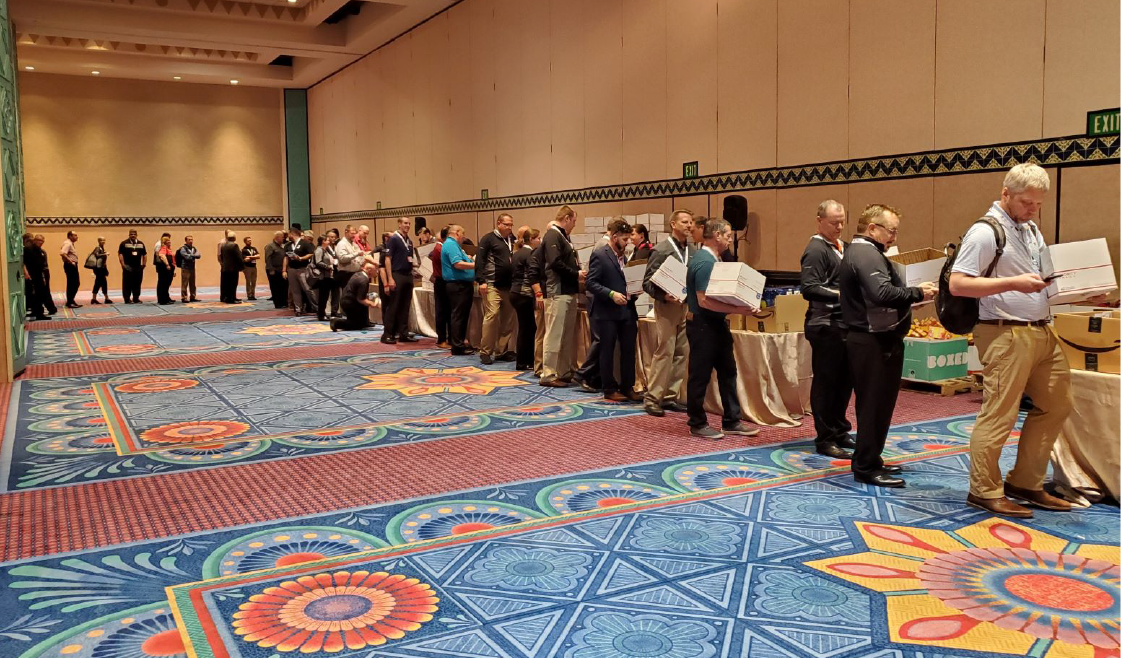 The give back occurred on the first day of the conference, which was held in January at the Disney Coronado Springs Resort in Orlando, Florida. In total, more than 600 military care packages were packed by employees in just under two hours. 
"There is no better feeling than to witness a line wrap around a banquet hall filled with our Region Managers, Area Managers and other Leadership Teams ready to come together in philanthropy," said Joe Venezia, BSRO President. "The event helped to further our Corporate Social Responsibility mission of Our Way to Serve and was a true testament to what makes us Bridgestone."