Apr 1, 2019 Nashville, Tenn.
Wilson Plant hosts annual Introduce a Girl to Engineering Day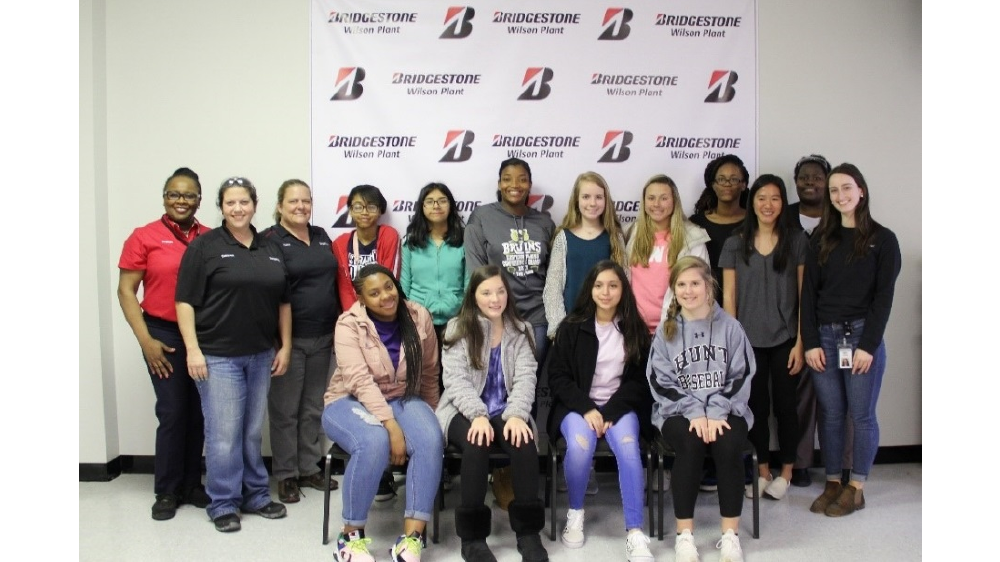 On March 27-28, the Wilson Passenger Tire Manufacturing Plant in Wilson, North Carolina, hosted its annual Introduce a Girl to Engineering Day to help inspire more girls to pursue a career in the engineering field.

During the event, 23 local eighth and ninth grade students visited the plant. The students toured the facility and learned about the tire manufacturing process. They rotated through engineering learning stations where they heard from the plant's female engineers about mixing/tubing/stock cutting, tire engineering, environmental, and engineering careers. The students also participated in a "How the Rubber Meets the Road" hands-on activity with the goal of diverting as much water off the sides of a tread as possible.

The Wilson Plant team gave each student a book titled, Women in Science: 50 Fearless Pioneers Who Changed the World, which highlights the contributions of notable women to the fields of science, technology, engineering, and mathematics.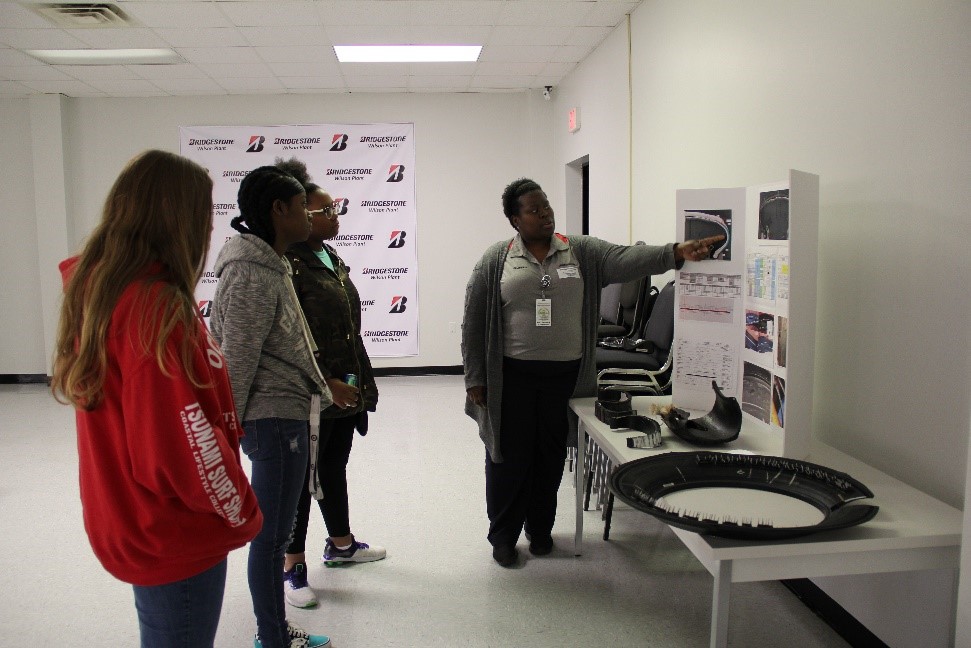 "It is exciting to introduce the next generation of potential women engineers to manufacturing," said Frances Ellis Lynch, Quality Assurance Manager for the Wilson Plant. "We are thrilled to show Wilson area students the value of a STEM education."

We are thankful for the teammates who shared their time with the students, providing them the opportunity to learn more about the field of engineering and the impact it has on our everyday lives and the tire industry.