A group of 11 teammates from the Bridgestone office in Mississauga, Canada recently participated in a build day with the Habitat for Humanity Halton-Mississauga chapter. The team spent the day hammering, nailing and stretching their muscles to help construct a two-story, semi-detached building, which will eventually become a home for four local families.

"It's a really profound opportunity to be able to step away from our day-to-day operations and give back to the community where we live, work and play," said Justin Monaghan, Executive Director, Canada, Commercial Group, Bridgestone Americas Tire Operations (BATO). "It reconnects us to our global Corporate Social Responsibility (CSR) commitment, Our Way to Serve, and reminds us what an impact we can have when we work together as a team."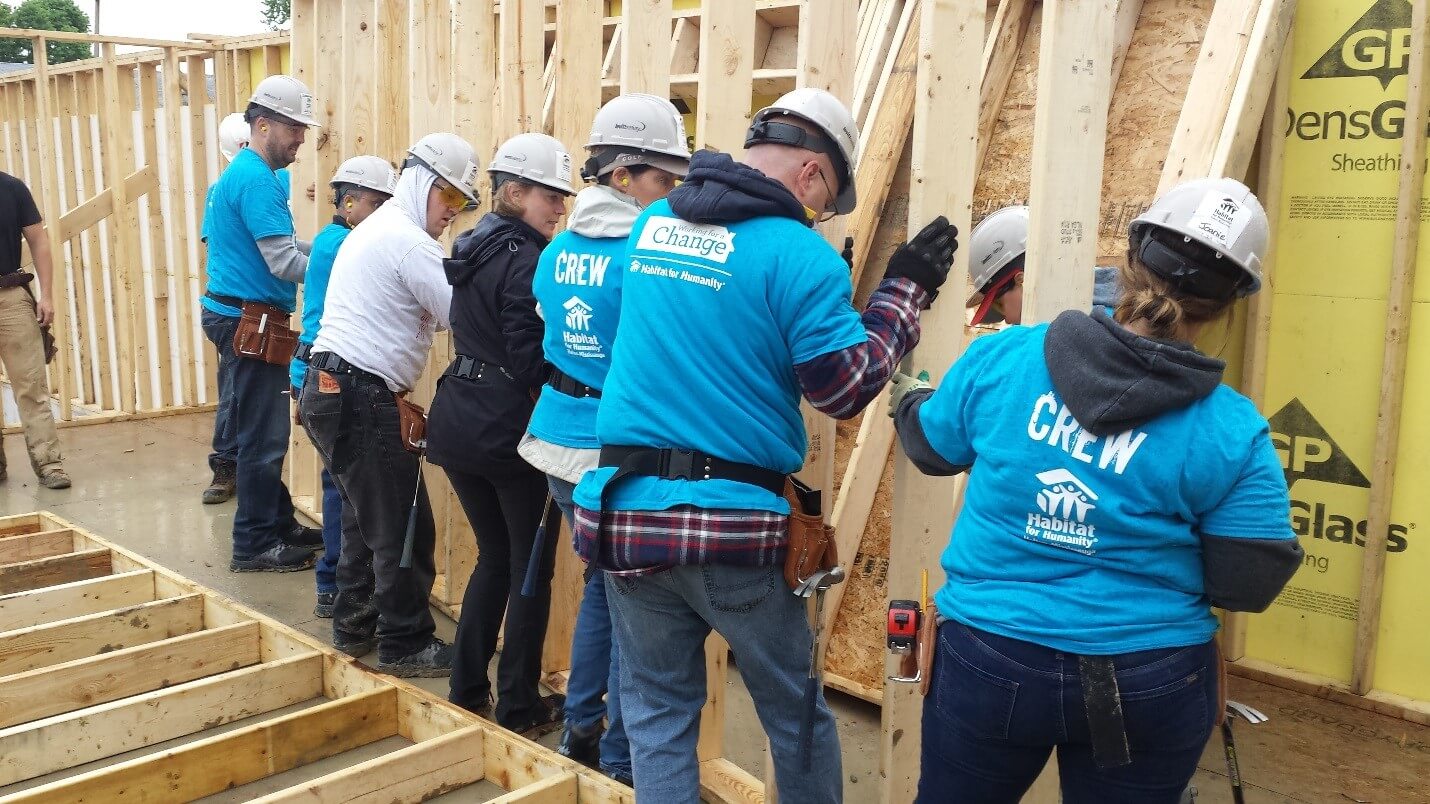 This wasn't the first time that Bridgestone teammates joined forces in support of Habitat for Humanity in Mississauga. In addition to build days, the team has also participated in ReVive Centre activities where they helped transform things like recycled wood into goods that could be sold in Habitat for Humanity's ReStores, which helps fund future building projects.
Through its 20-year history, the Habitat for Humanity Halton-Mississauga chapter has changed the lives of local families by offering no interest, no profit home mortgages to hard-working families in need.