Sep 24, 2019 Nashville, Tenn.
Joliette employees distribute 116 school bags to local elementary students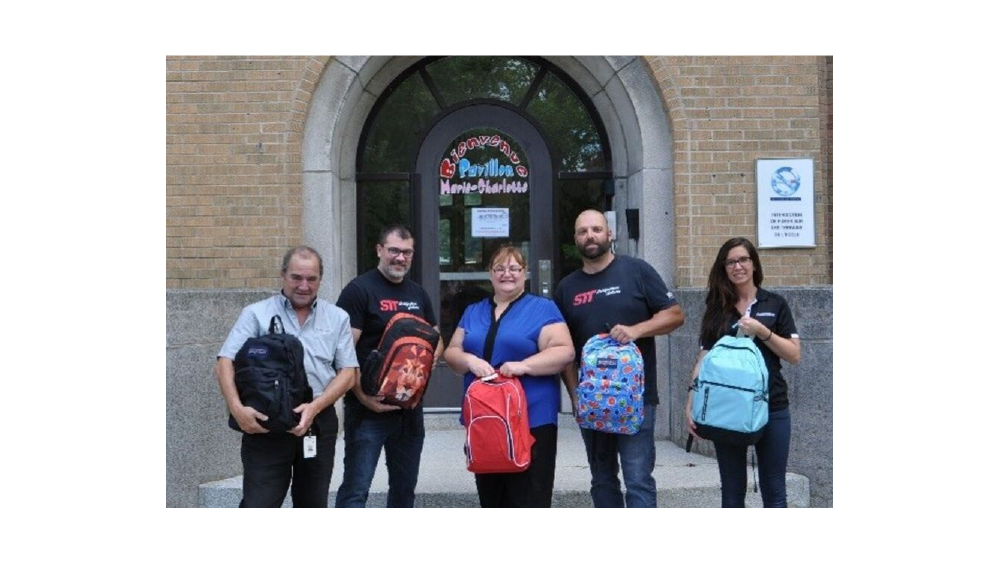 Just in time for back to school, employees at the Joliette Passenger and Light Truck Tire Plant distributed 116 bags filled with school supplies to students from four local elementary schools. This was the 11th year for the annual campaign and brought the total number of bags handed out since the beginning of this initiative to more than 800.

"For more than a decade now, this campaign has been one of our ways to serve our community to help underprivileged students to feel included and ready to begin a new school year off right," said Robert Verreault, Joliette Plant Manager. "The first years of school play a critical role in kid's attitudes toward education. That's why we want to encourage young people to be well prepared when starting their academic journey by offering them all the materials they need".
While the dropout rate in the Joliette region is slightly higher compared to the other regions of Quebec, several local organizations are working together, including the Joliette Plant, to encourage young people to persevere in their studies.

Helping to make education more accessible and inclusive is part of our Corporate Social Responsibility commitment, Our Way to Serve, to improve the way our communities work, move, live and play. We are proud to use our resources and capabilities to encourage people to develop their full potential.