Apr 5, 2019 Nashville, Tenn.
Human Resources team teaches interview skills at East Cheatham Elementary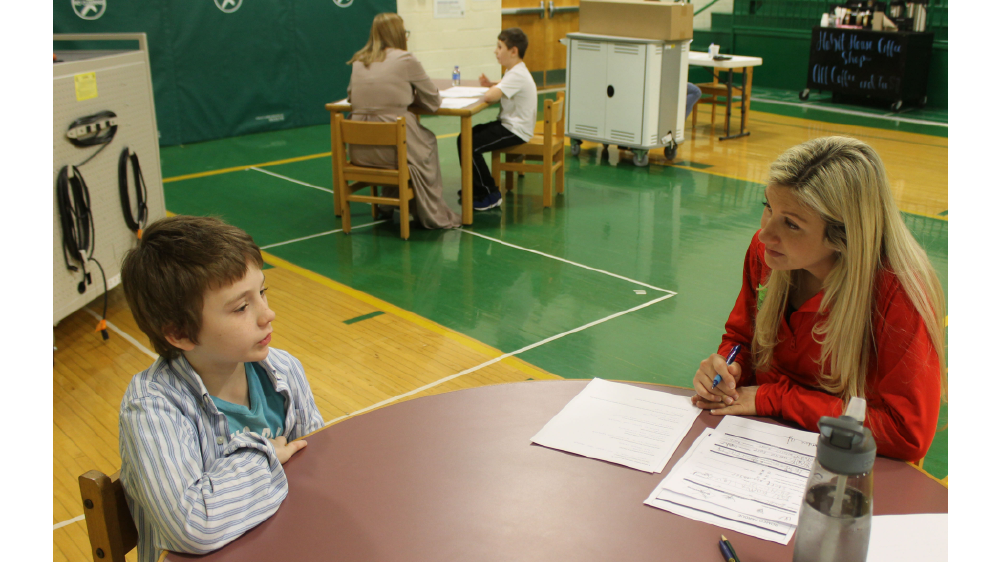 For the third consecutive year, Human Resources Talent Acquisition teammates spent the day at East Cheatham Elementary School talking to students about the importance of good interview skills. The school, located about 20 miles north of the Bridgestone Tower, hosts an annual program to help third and fourth graders learn proper job interviewing techniques, resume writing, and get one-on-one feedback about how they can prepare for their future careers.

"It's a day I look forward to each year, and I love knowing we're helping to support a future generation of Bridgestone teammates," said Rikki Crutcher, Talent Acquisition Programs Manager. "These are skills most kids never get a chance to learn while they're so young. It's important to us that we're part of this opportunity that hopefully makes an impact for a long time to come."

Each student came prepared for the day dressed in their finest, with a typed resume their computer teacher helped them to complete. They had practiced a series of interview questions and picked from a list of Bridgestone-related jobs such as Store Manager, Automotive Technician, Social Media Manager, and HR Business Partner. Each student met one-on-one with a "hiring manager" who went through a series of questions. The assignment for the students: know what job they want and prepare answers to get hired.

The Bridgestone Human Resources team has participated in the mock interview program at East Cheatham since 2017. The volunteer event is part of a local outreach series the Talent Acquisition team leads each year to spread awareness about jobs and career paths at Bridgestone within the greater Nashville area.