Mar 21, 2019 Nashville, Tenn.
Guests attending Firestone Building Products Master Contractor event create new tradition of giving back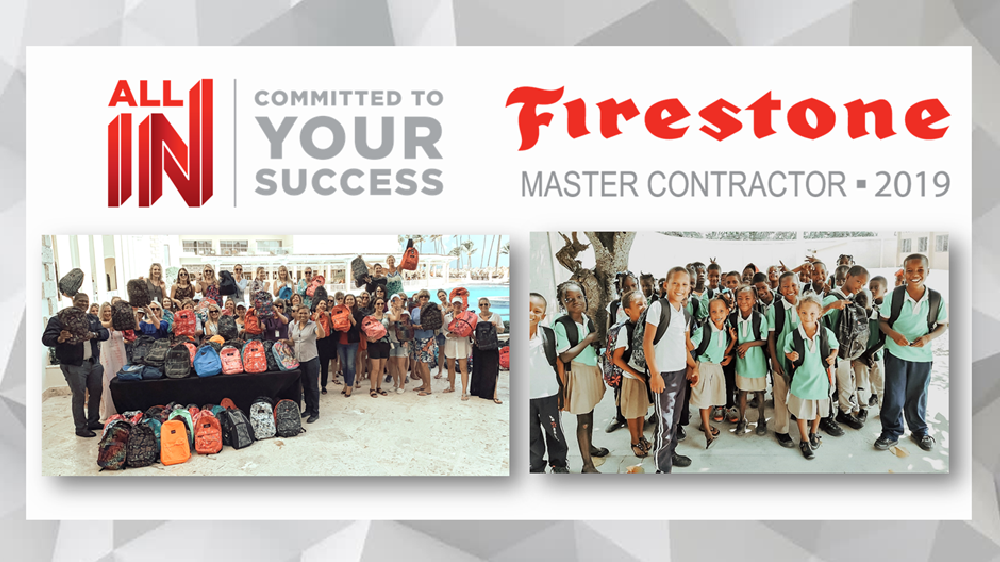 Last month, guests who attended the Firestone Building Products (FSBP) Master Contractor event in the Dominican Republic started a new tradition by giving back to the local community. With many students in the area living in extreme poverty, guests took time before the business session to fill 150 backpacks with essential items such as notebooks, pens and pencils, markers, calculators, rulers, scissors and various personal hygiene products. The backpacks provided the necessary supplies for each student to be successful during the school year.
Taylor Cole, FSBP President, spent a few minutes with the guests as they were assembling the bags and expressed gratitude for their support.
"FSBP is passionate about giving back to the communities we visit, and it was an honor to see our guests and teammates partner together to help these students," said Taylor. "It was fantastic to see everyone's enthusiasm for the initiative, especially in its first year. The volunteers truly exemplified Our Way to Serve, the Bridgestone global corporate social responsibility commitment."

Once all bags were filled, they were hand delivered to students at the La Guazuma Basic School where guests were able to see the results of their efforts.