Nov 8, 2019 Nashville, Tenn.
GCR Tires & Service employees in Colorado Springs support local zoo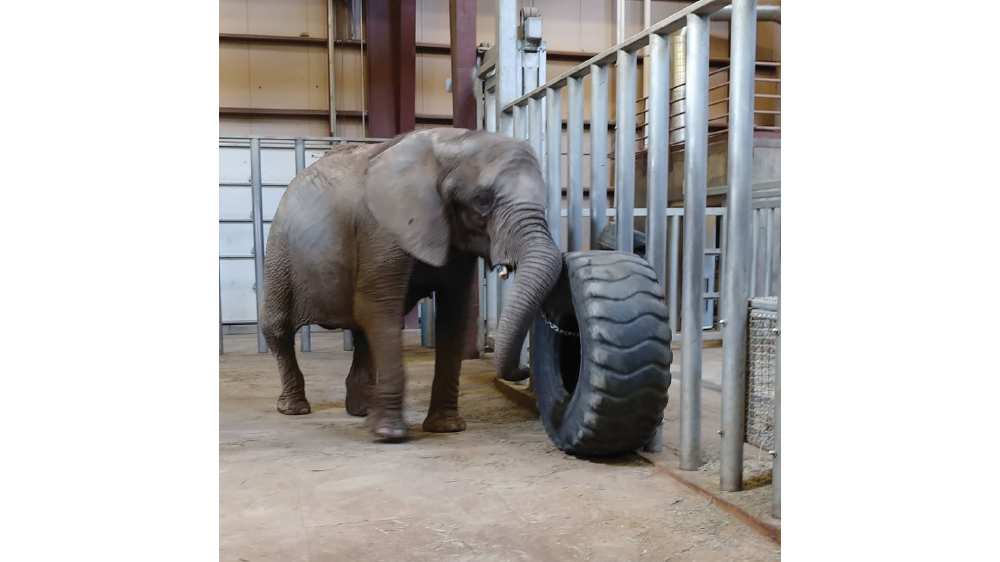 The GCR Tires & Service (GCR) store in Colorado Springs, Colorado, has been servicing the Cheyenne Mountain Zoo's vehicles for many years, but earlier this year they were given the opportunity to provide a different kind of service to the local zoo.

33-year-old Malaika the elephant fell and couldn't stand back up. Weighing 7,400 pounds, this was a significant problem for the aging African elephant. If an elephant is down for too long, it can cause stress to its internal organs and can be fatal.

A team of 20 keepers, vet staff, maintenance and grounds crew, plus responders from two fire departments, had to use a specialized crane and hoist system to bring Malaika back to her feet. While most elephants can lay down for two to three hours a night and get back on their feet without assistance, Malaika has ailments that make this impossible, so she sleeps standing up. She usually leans against a fence for a bit of support.

The Cheyenne Mountain Zoo staff had an idea of how to give Malaika more restful sleep and reached out to GCR store manager Miles Brown for assistance. Miles and the GCR team donated a large tire in hopes of preventing another life-threatening fall. Using the tire like a mattress, Malaika's tire provides a softer, cozier and more supportive surface for her to rest against, and it's a great toy for daytime exercise, too.