he Firestone Race Tire Engineering team was named the winner of the 53rd annual Louis Schwitzer Award for Engineering Excellence as part of the annual Month of May festivities at the Indianapolis Motor Speedway®. The team was honored for its development of the new Firestone Firehawk 2019 Indy 500 Race Tire that will be used during the 103rd Running of the Indy 500™ on Sunday, May 26.

The Louis Schwitzer Award recognizes the efforts of an engineer, or a team of engineers, for excellence in the design, development and implementation of new motorsports technology that improves the competitive potential of the Indy 500. It is presented to engineers, by engineers, with an intention to recognize advancements that increase performance, safety or efficiency.

Members of the Firestone Race Tire Engineering team accepted the award during a press conference on Friday, May 17 at IMS. This is just the second time that Firestone has earned the prestigious honor, which has been given out annually since 1967.
The Louis Schwitzer Award Committee made a unanimous decision to recognize the Firestone Race Tire Engineering team for their innovative change in construction of the Firestone Firehawk 2019 Indy 500 Race Tire. This change improved the footprint of the tire, resulting in the lateral grip being less dependent on aerodynamic downforce. In addition, a change in the tire compound improved the mechanical grip. These changes are especially beneficial in race traffic when the aero load on the right front tire is reduced due to leading car turbulence. The tire construction changes allow for a more consistent level of performance.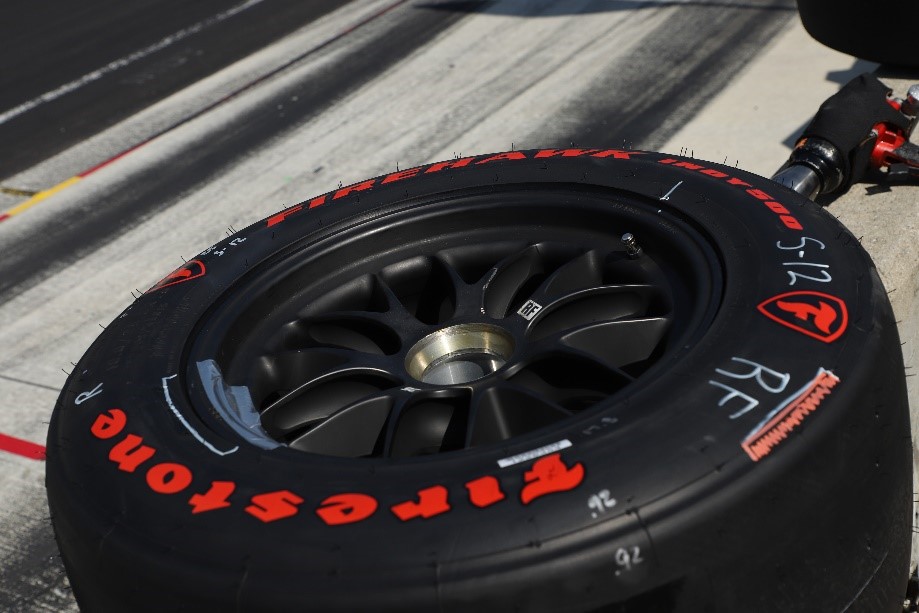 BorgWarner and the Indiana Section of the Society of Automotive Engineers (SAE) International presented the award and a $10,000 prize. The Firestone Race Tire Engineering team donated the winnings to the Indy Family Foundation, whose mission is to aid those in the motor sports community who find themselves in financial need due to hardship caused by illness, injury or death.

Engineering is as much a part of auto racing as auto racing is a part of engineering. Typically, it is the owner or the driver that gets the praise, while most people are unaware of the critical role engineering plays in race design and development. That's why the Indiana Section of SAE International is in a unique position to recognize engineering excellence through the BorgWarner Louis Schwitzer Award to recognize the engineer's crucial role in the race team's success.