Apr 25, 2019 Nashville, Tenn.
Firestone Complete Auto Care team in Omaha, Nebraska teaches young students about tire safety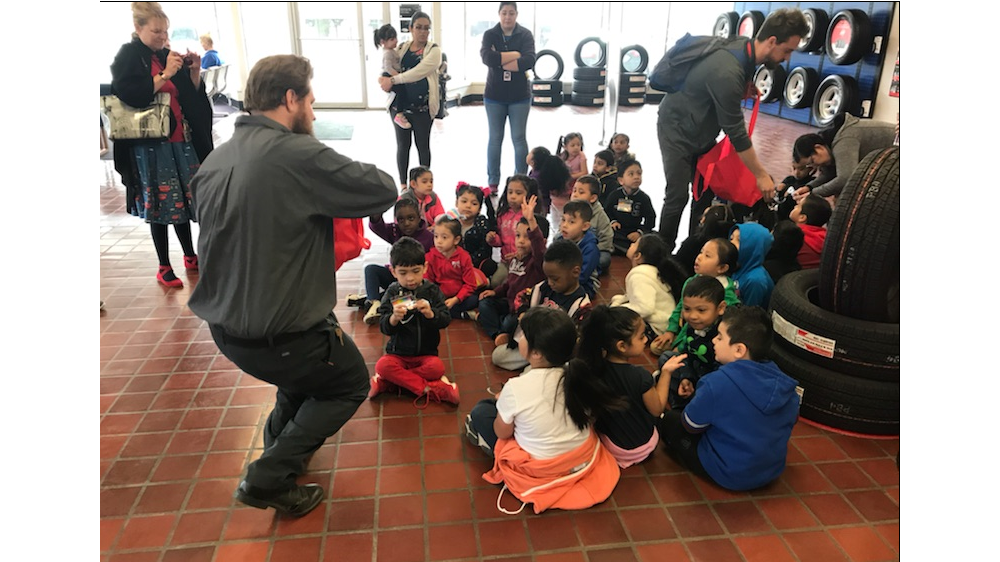 This month, a Firestone Complete Auto Care (FCAC) in Omaha, Nebraska, welcomed 60 first and second grade students from Liberty Elementary School. This is the third year that Steve Thomas, Store Manager, and his Harney Street store team have opened their doors to the students for an educational field trip after the suggestion from an FCAC customer and Liberty Elementary School teacher.

Ethan Porter, Manager of Tire Sales, enjoys teaching young people the importance of tires and gets their attention by comparing tires to shoes. The young students nod knowingly when he explains that rubber tires, like rubber-soled sneakers, wear out and you must get new ones.

The visit also included a tour of the facility and―with everyone properly outfitted in kid-sized safety glasses―a quick look at the technicians fixing cars in the shop. The students got to keep the safety glasses and enjoyed refreshments and goody bags provided by a vendor partner.

Steve plans to continue the once-a-year experience, saying "There's not an awful lot you can teach children this young about the tire and auto repair industry, but these kids are such eager learners. You are never too young to learn that good tires help keep you safe on the road."