Apr 29, 2019 Nashville, Tenn.
Firestone Building Products represents the company at Roofing Day event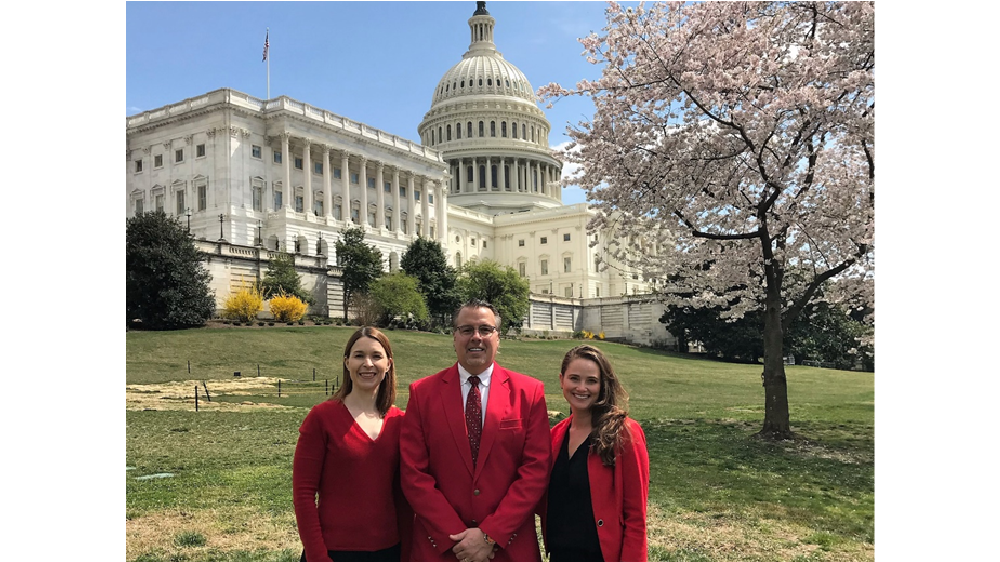 Firestone Building Products (FSBP) joined industry professionals and partner organizations in Washington D.C. for meetings with members of Congress to raise awareness about the critical issues facing the industry, as a part of a Roofing Day event. Participants focused on issues regarding infrastructure legislation, immigration reform and workforce training incentives.

Taylor Cole, President, FSBP, Michelle Lane, Executive Director of Marketing, FSBP, and Amy Randall, Director of Global Research and Development, FSBP, attended the event on the company's behalf.

"As one of the leading manufacturers in commercial roofing, it is so important that we remain involved and proactive on the issues facing our industry every day," said Taylor. "The time spent with members of Congress, as well as the networking opportunities with fellow professionals, was incredibly valuable and will help to sustain our industry for the future."

Roofing Day was first established by the National Roofing Contractors Association (NRCA) in 2018 and was among the top 10% of national legislative fly-in events last year. In the past two years, the event has seen participation from more than 400 roofing professionals.