Feb 6, 2019 nashville, tenn.
Firestone Building Products paints the town red for 2019 International Roofing Expo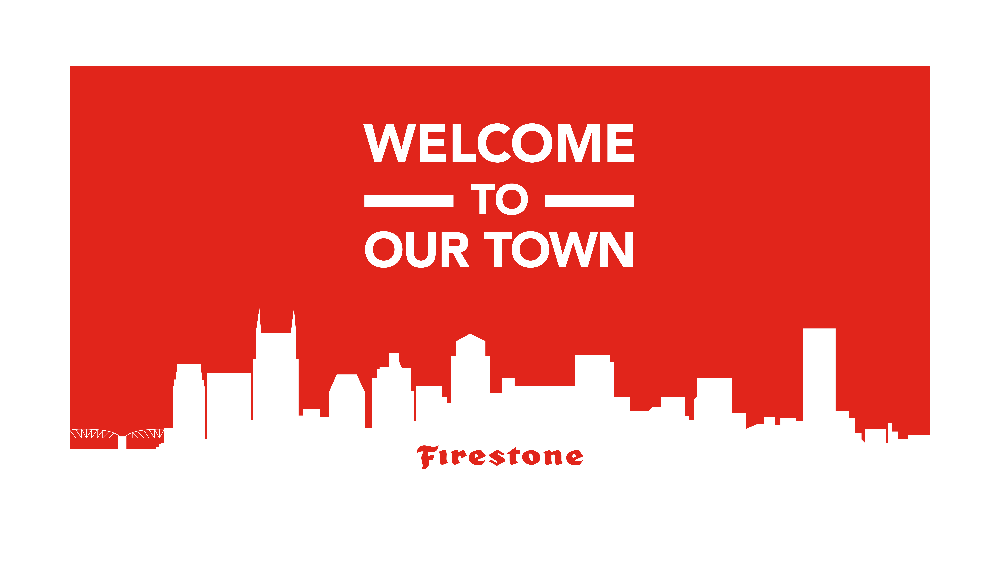 ​Firestone Building Products (FSBP) is excited to welcome the 2019 International Roofing Expo (IRE) to Nashville next week, February 11 – 13. IRE is the biggest trade event for the roofing construction and maintenance industry, bringing together more than 10,000 roofing professionals and 460 companies representing 62 countries. Roofing contractors, building owners, facility managers, estimators, specifiers, architects and engineers will all gather to highlight innovations, participate in conference sessions and demos, and build relationships.
For several months, FSBP employees have been busy preparing for the show to give the Boss and business partners the welcome they deserve. After all, it is not every day that the industry's biggest trade show comes to FSBP's home, and for many of our customers it will be their first time visiting our beautiful headquarters. In honor of this occasion, Firestone will "Paint the Town Red" by featuring company signage and branding across the city—including turning Bridgestone Tower red for the duration of the show.

There will be a variety of hands-on experiences leading up to and during IRE, including:
Guided Tours of Bridgestone Tower: We will be giving customers guided tours of Bridgestone Tower so they can get to know us better while learning about the FSBP solutions that contribute to making the Tower so spectacular.
Nashville Branding: Firestone will be installing a 45x45-foot Firestone Shield in the Walk of Fame Park directly outside our building. Event attendees will also get the opportunity to take a picture with BigFoot, "The Original Monster Truck," which features Firestone tires. If attendees take a selfie with the truck and post it on social with #FirestoneIRE, they will have the chance to win Firestone swag. Firestone branding will also be seen on flags downtown and on digital signage at Bridgestone Arena and at Nashville International Airport baggage claim.
Product Features: FSBP will introduce multiple product innovations at IRE throughout the Firestone and Gaco portfolios. These products were designed to make life for the Boss easier, delivering on our commitment of Nobody Covers You Better, and we look forward to introducing them to the industry.