Feb 27, 2019 nashville, tenn.
CFNA partners with BSRO to help their local Boys & Girls Club replace stolen vans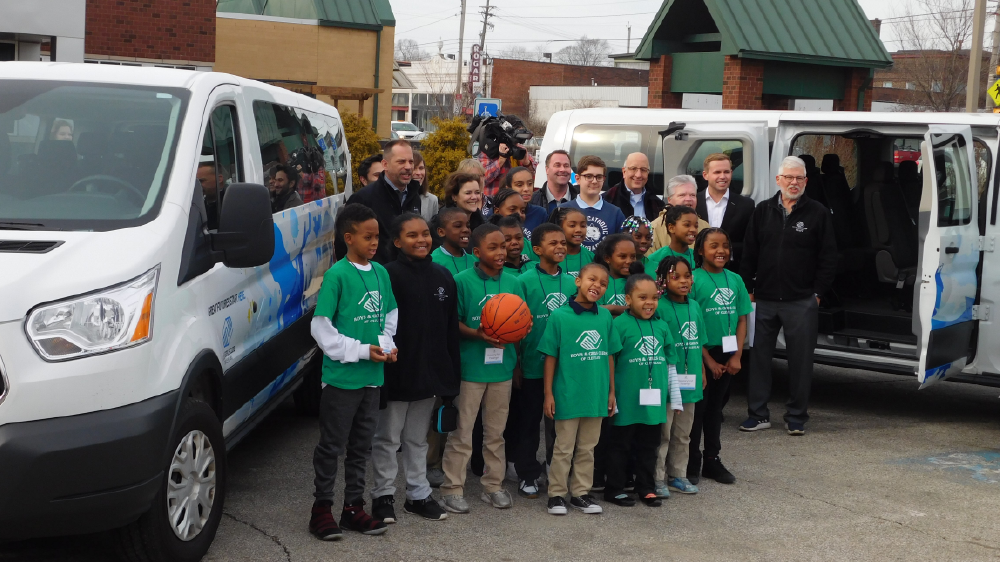 Last December, two passenger vans were stolen from the headquarters of Boys & Girls Clubs of Cleveland (BGCC). While the vans were recovered, they had been damaged beyond repair. Given their age, the Club had carried only liability insurance on the vans and had no way to replace them.
Once news of the stolen vans circulated, the Club saw a groundswell of support from the community, including Credit First National Association (CFNA). CFNA collaborated with Bridgestone Retail Operations (BSRO) to award the Club a $40,000 Bridgestone Driving Great Futures transportation grant. The grant, in conjunction with other community support, ensured the Club could replace their stolen vans.
The brand-new vans were unveiled in a ceremony on Friday, February 22. "On behalf of CFNA, BSRO, and our local Firestone Complete Auto Care (FCAC) employees, we are so grateful to the Boys & Girls Clubs of Cleveland for their continued efforts to make an impact on the lives of our local Cleveland youth, said Don Maier, Finance Director, CFNA. "I was honored to be able to personally unveil these vans. Together we are Driving Great Futures!"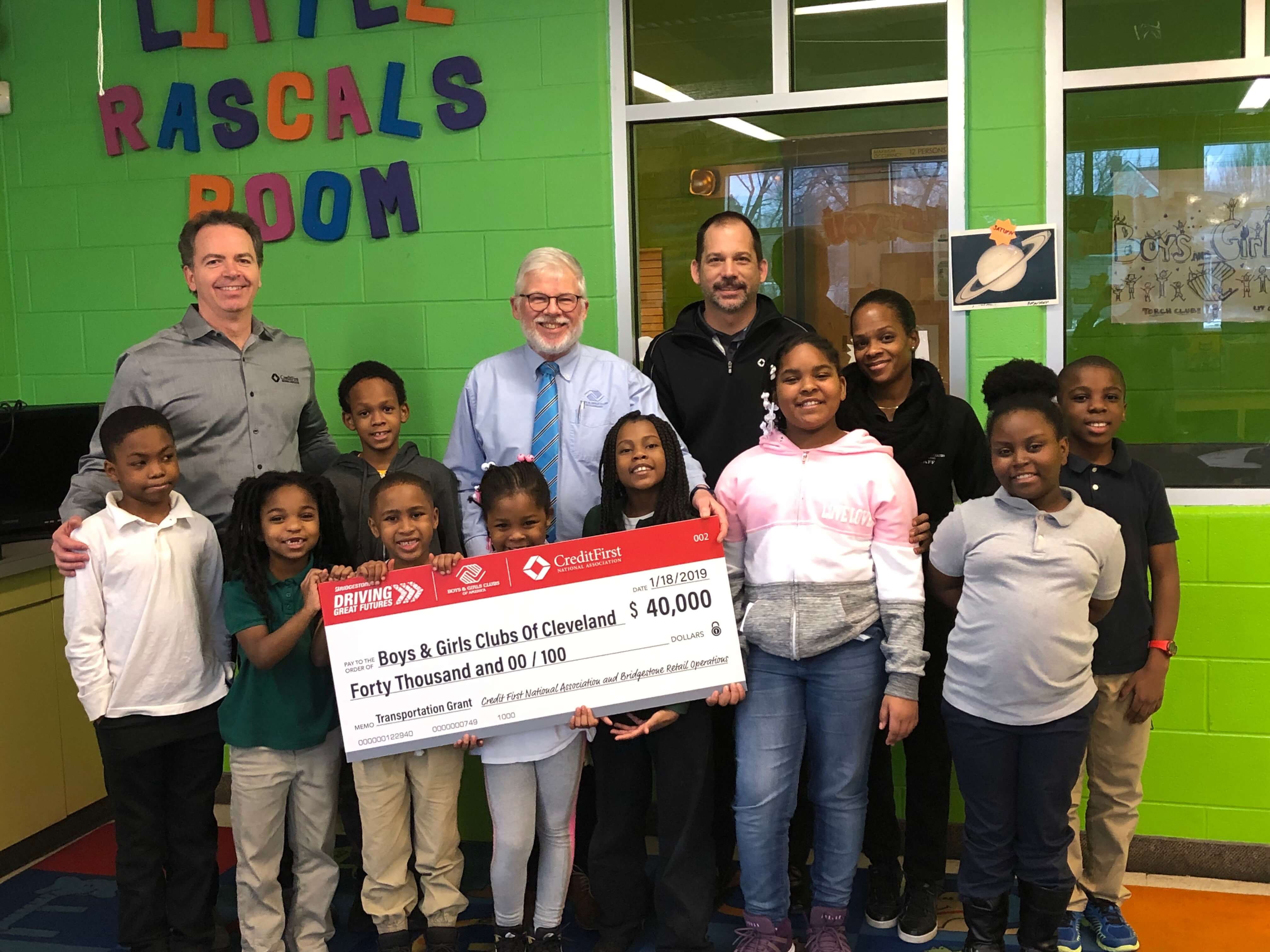 "Our kids depend on these vans to transport them to other Club sites for athletics, music and career readiness activities," said Ron Soeder, President, BGCC. "The community's generosity will give hundreds of our kids access to experiences they might not have otherwise. This gift will show them possibilities."
BGCC supports more than 170,000 at-risk kids each year by providing a safe place for them to learn and grow, develop ongoing relationships with caring adult professionals, and engage in life-enhancing programs. CFNA has supported BGCC since 2014, including contributing funds to the Club to support their music studio. A few months ago, 80 CFNA teammates participated in the Race for Kids and raised $15,000 for the Club.
The Driving Great Futures program started in 2015 and exemplifies our global commitment to corporate social responsibility (CSR), Our Way to Serve, particularly enhancing the way young people move, live and play. In 2018, BSRO established the transportation grant program to help Clubs increase access to educational opportunities for more youth.