Mar 12, 2019 nashville, tenn.
BSRO donates waste oil storage tank to automotive technology program at Pickens Technical College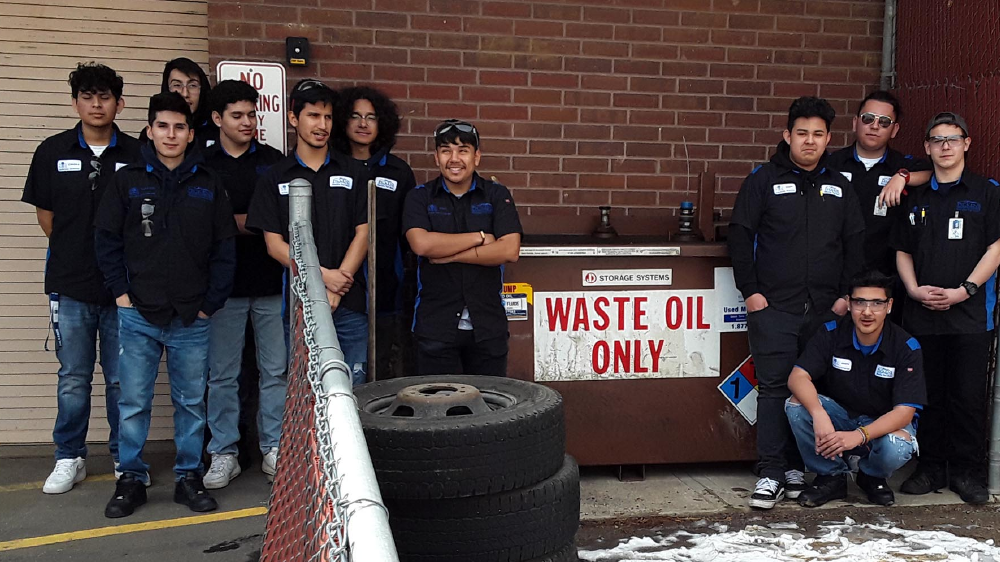 When Steve Utter, recently retired Area Manager at Bridgestone Retail Operations (BSRO), heard that a nearby Firestone Complete Auto Care (FCAC) store had recently closed, he contacted Debra Hamlin, Director, Environmental, Health, Safety and Sustainability (EHSS) to learn what was to become of the store's waste oil storage tank. Shortly after retiring from BSRO, Steve accepted a part-time role teaching automotive technology at Pickens Technical College in Aurora, Colorado, and the school needed such a tank.
"We have three labs on campus," Steve explained, "And our only waste oil storage tank was on the opposite end of campus from the remote lab in which we teach basic repairs and routine auto maintenance. We could not teach students how to change oil without rolling barrels of used oil all the way across campus for disposal―and that's just not smart. Any spillage would be an environmental hazard." Once the tank is in service, Steve and the rest of the faculty can teach all the basic repair and maintenance services, including fluid exchanges, at the remotely situated lab while stressing the importance of safety first.
The Automotive Technology Program at Pickens Technical College is National Automotive Technicians Education Foundation (NATEF)-certified and provides students with the necessary skills for successful entry into an automotive service career.
BSRO is committed to the education of future automotive service technicians and to environmental sustainability. Giving a second life to equipment no longer in service, in this instance, aligns with the Environment Priority area of Our Way to Serve.