Jan 18, 2019 NASHVILLE, TENN.
BSRO Area Manager Crede Zacharias spends vacation time cleaning up tires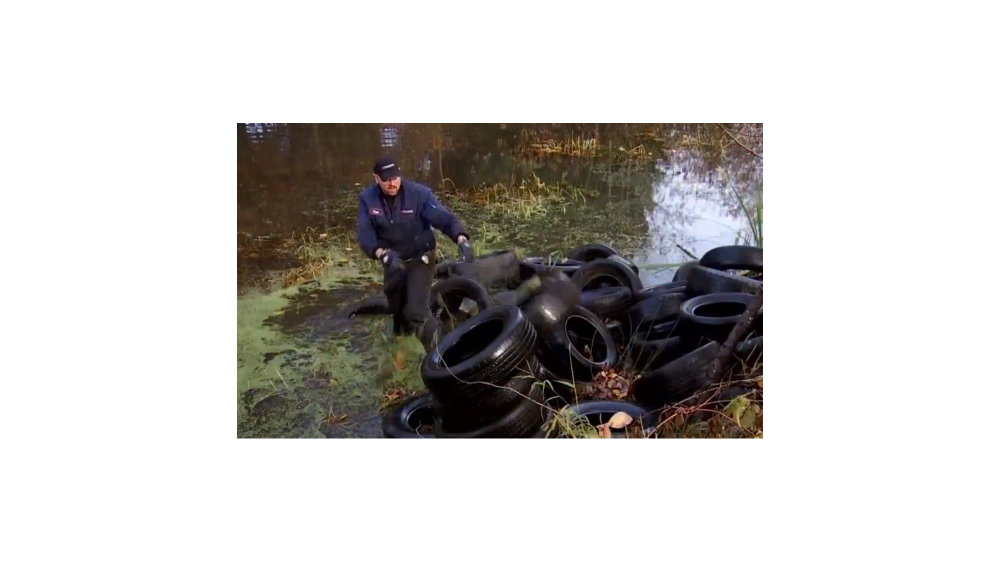 Recently, Crede Zacharias saw a TV (KOIN6) news broadcast about "approximately 75" spent tires dumped into a local creek. The Bridgestone Retail Operations (BSRO) Area Manager in Salem, Oregon, was on vacation so the next morning he loaded gear and looked for the tires. When he located the illegal dumping site, he removed a total of 113 tires.
While Crede was working, another local station (KATU2) came to cover the follow-up story. The reporter asked him several questions and, on camera, Crede urged responsibility. "You can take used tires to any Firestone store. Any tire store, really. They might charge you a small fee, but it's a lot better than throwing them in a creek." The news crew then helped operate the winch to pull them up the bank once Crede removed the rest of the tires from the frigid, muddy water.
Asked what motivated him, Crede said, "It was the right thing to do and I was proud to represent our brand." That evening's KATU2 headline story was "Local man helps clear more than 100 illegally-dumped tires from Portland's Columbia slough" and video footage showed Crede pulling tires from the creek.
The Bridgestone Tires4ward program seeks to ensure that for every tire Bridgestone sells in the U.S., one spent tire goes on to another valuable purpose. BSRO recycles 100 percent of the spent tires we remove from vehicles and last year we kept more than 10 million tires from the landfill.
Employees like Crede exemplify the Bridgestone Corporate Social Responsibility (CSR) commitment, Our Way to Serve. With such leadership in Environment Priority Area, he is helping to ensure a healthy environment for current and future generations.