Mar 1, 2019 Nashville, tenn.
Bridgestone Retail Operations North Florida Region hosts its first BWIN event of the year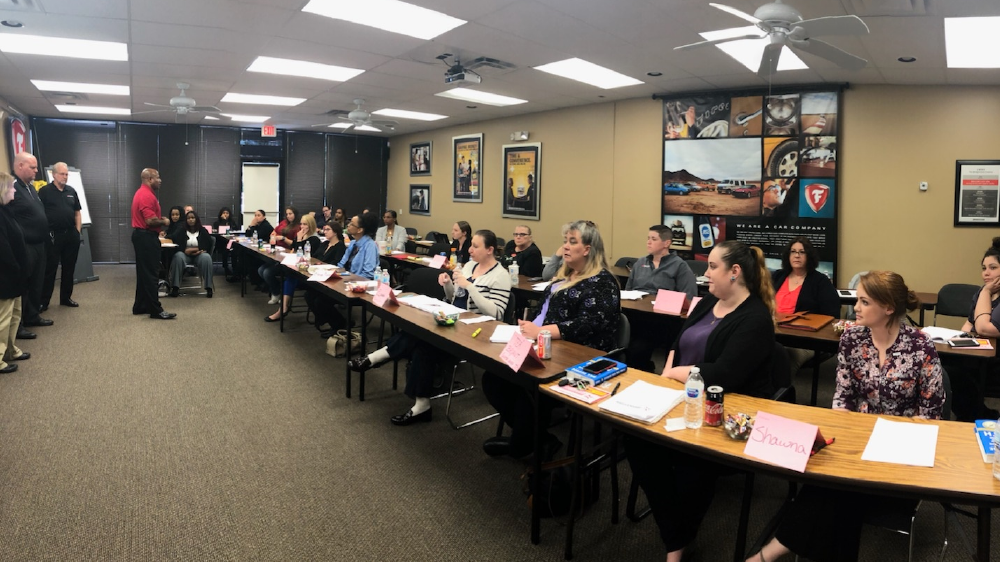 Having hosted two successful Bridgestone Women's Initiative Network (BWIN) events since the resource group was introduced to Bridgestone Retail Operations (BSRO) last year, the North Florida Region recently hosted its first event of 2019. Twenty-six females representing all areas of the retail store organization attended the February meeting.
The group focused on discovering authentic leadership and building upon business acumen to meet 2019 business goals.
"Being able to meet with female leaders who are very successful in their field was inspirational and shows just how many opportunities there are for women in our company," said Shawna Moore, Service Manager, Queens Harbor Tires Plus. "The BWIN meetings support and inspire our female employees to be active leaders."
"Being a part of BWIN is an exciting, inspirational experience," said Taylor Hunt, Store employee, Ocala West Tires Plus. "The opportunity to learn and grow, not only in our careers, but also our personal lives is forever rewarding. It is teaching me how to progress effectively and challenging me to take the risk I need to reach my goals. It doesn't hurt to be surrounded and supported by a wonderful group of people, either!"
BWIN is an employee resource group that positions women to thrive and to lead at Bridgestone. Focused on professional development, networking and mentoring, BWIN objectives are to help develop female employees and to engage women and men to enhance the Bridgestone culture and promote gender diversity in the workplace.