For the sixth consecutive year, Bridgestone was presenting sponsor of the Nashville Pride Parade and Festival held this past weekend, June 22-23. A group of approximately 60 employees, family, and friends led the parade, which was said to be the largest Pride parade in Nashville's history.
Saturday morning's parade, which was initially delayed due to storms, began at Broadway and 8th Avenue, before continuing down Broadway to 1st Avenue. It was the first year Nashville's parade spanned the length of lower Broadway, into the heart of downtown. According to the Tennessean, about 6,000 people participated in this year's parade from 100 different organizations, and more than 10,000 spectators lined Broadway to watch the parade and join in the celebration.
Helping to plan and organize Bridgestone's presence at this year's Pride was Bridgestone's new Employee Resource Group (ERG) BPROUD. Pride was the official launch for the group, which focuses on LGBTQ+ allies within Bridgestone. According to Iris Ocasio, BPROUD President, the event was a success thanks to the hard work by the BPROUD team, and the employees who volunteered their time during Pride weekend to assist at the Bridgestone booth.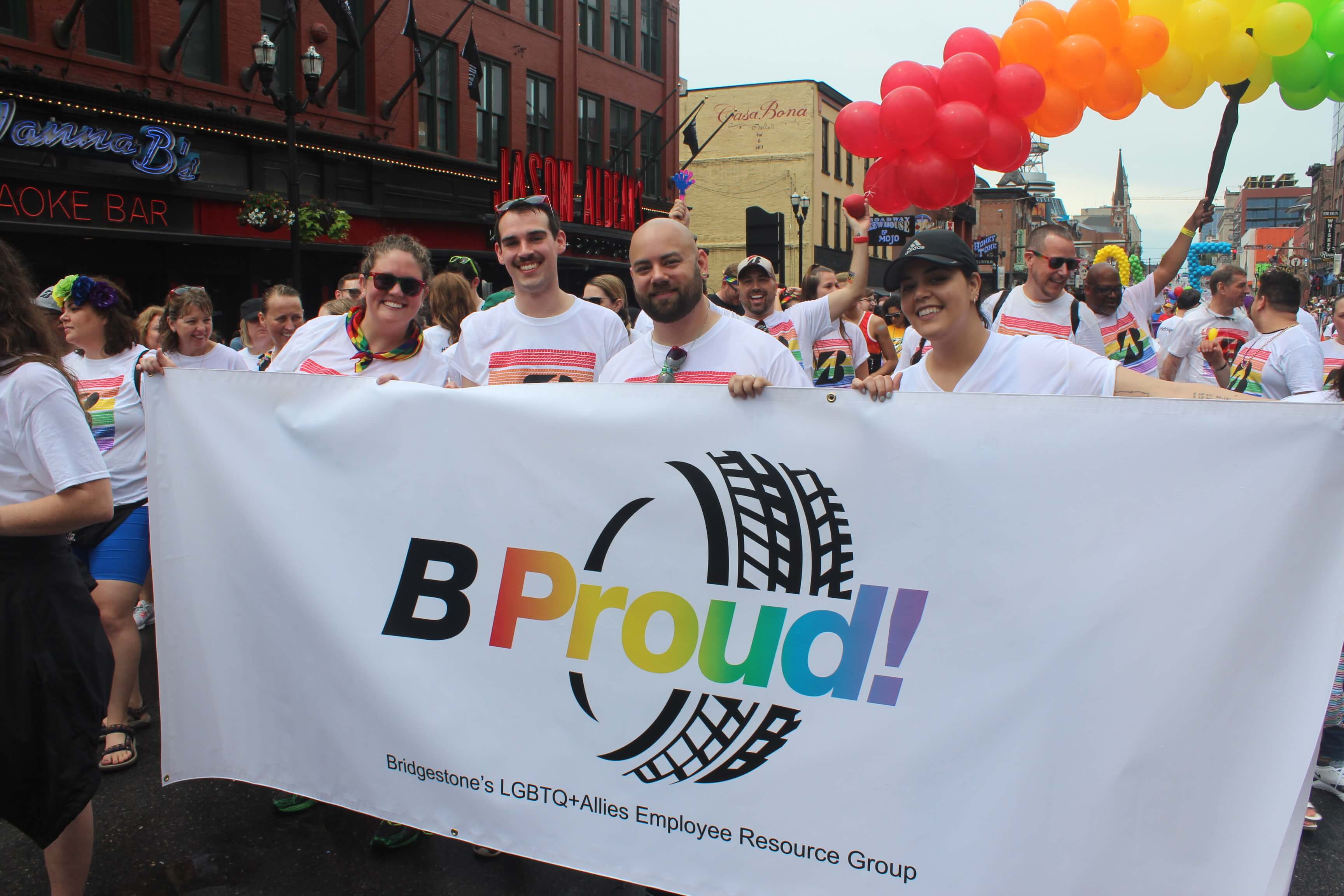 "It was a team effort to make Pride a success this year, and I am thankful to have great employee support on the BPROUD committee, as well as the support of our executive sponsors Jeff Lack and Louise Brock who helped bring us all together," Ocasio said. "Bridgestone had a great showing throughout the weekend, and it was thrilling to lead the parade with so many thousands of people watching."
In addition to walking in the parade, Bridgestone had a table at the center of the festivities, which were located at Public Square Park in downtown Nashville. The Bigfoot monster truck was also at the festival, wrapped in rainbow colors and sporting the Nashville Pride logo.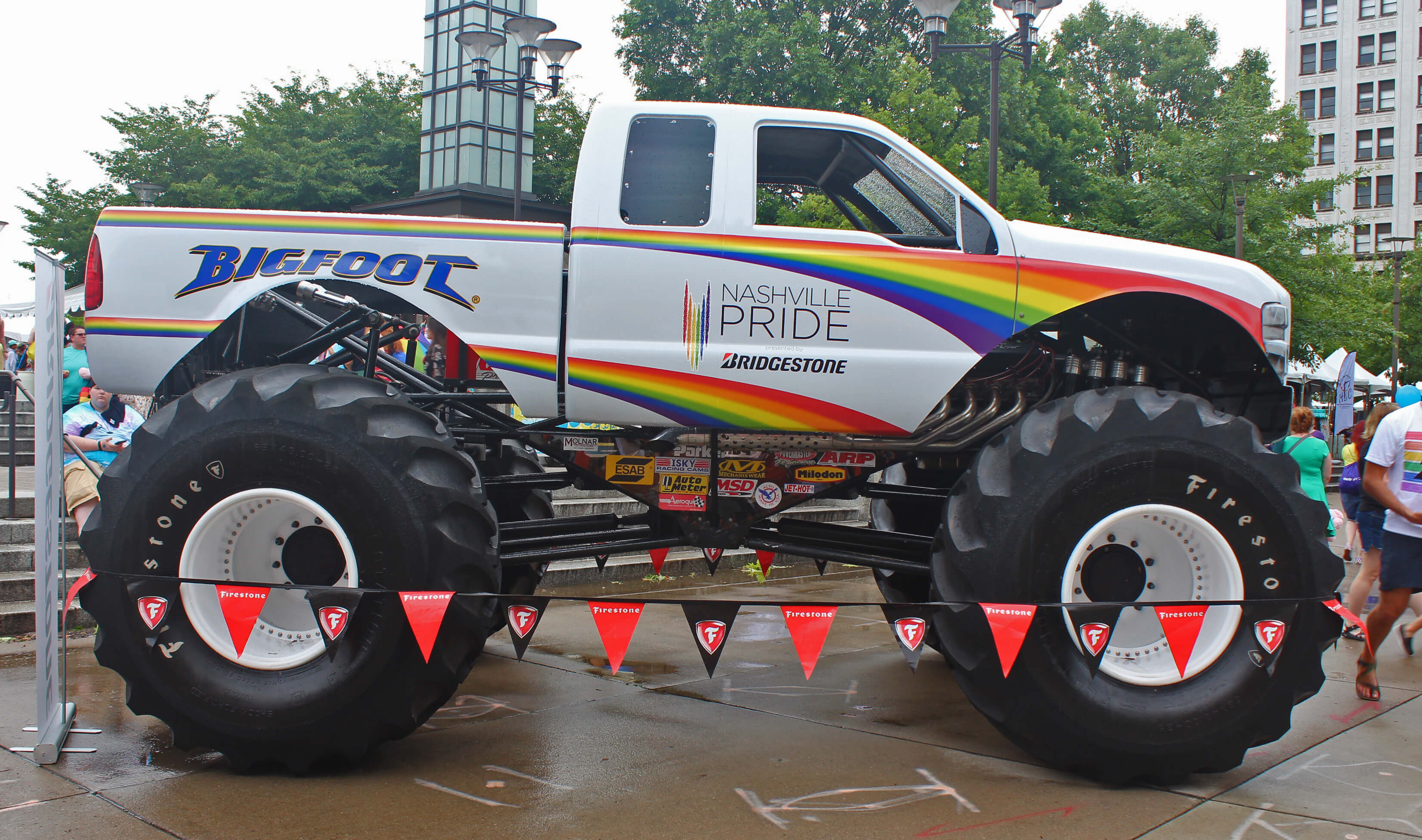 In addition to their success at Pride, BPROUD also made headlines with a feature in the June edition of Out & About Nashville, middle Tennessee's largest print and online LGBTQ+ publication. The article features Bridgestone's efforts toward greater diversity and inclusion, and lauds BPROUD as a great way for employees to lead the charge.  
"As a company, we're committed to making our workplaces as diverse as the customers we serve – both locally in Nashville, and across the U.S.," said Susie Long, Vice President of Talent Management & Development for Bridgestone Americas. "We are proud of the progress we've made – and will continue to make – toward this commitment."