Feb 20, 2019 nashville, tenn.
Bridgestone Costa Rica donates 150 school supply kits as part of annual "Back to School" program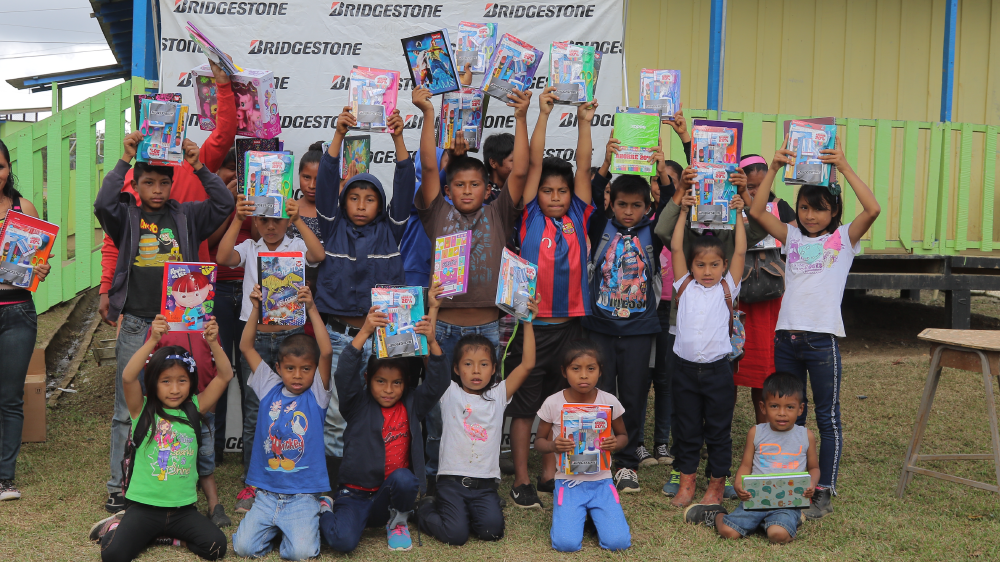 Bridgestone Costa Rica (BSCR) recently held its second annual "Back to School" program, donating 150 school supply kits to elementary school children in the Alto Quetzal de Chirripó Kabebata community.
Demonstrating a commitment to improve the education of Costa Rican children, BSCR was proud to host the "Back to School" program for the second year in a row. The school supplies were handed out on Friday, February 1, to the students as they returned to classes, with the goal of providing them with materials to support their learning throughout the school year.
This program is part of the global Bridgestone corporate social responsibility (CSR) commitment Our Way to Serve, falling under the People Priority Area that seeks to promote an inclusive and accessible education for all.