Mar 20, 2019 nashville, tenn.
Bridgestone attends, sponsors annual Human Rights Campaign (HRC) Gala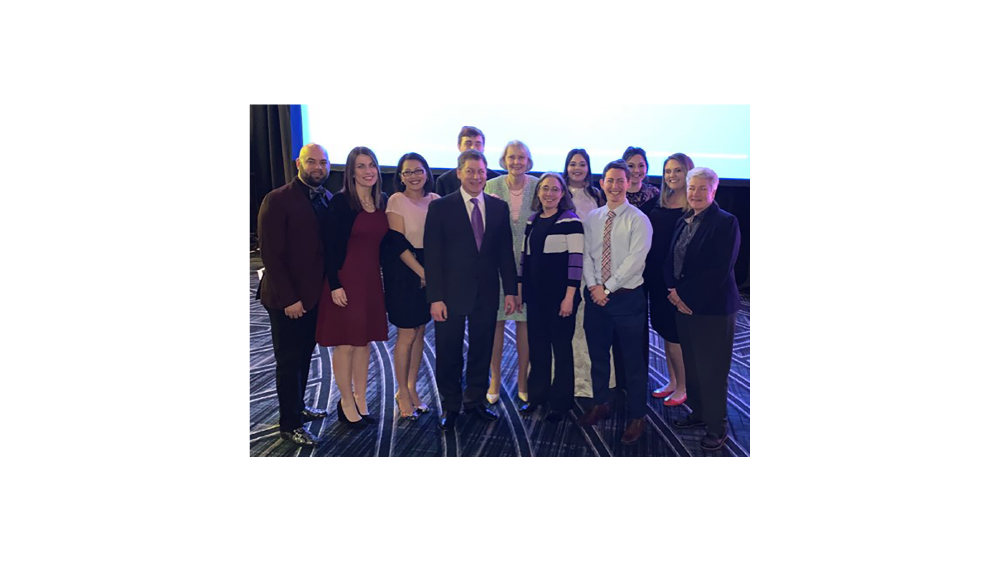 The 24th annual Human Rights Campaign (HRC) Nashville Equality Dinner was held on March 2 at the Renaissance Hotel in downtown Nashville. For the 12th consecutive year, Bridgestone Americas was the presenting sponsor of the event which attracted more than 700 attendees, and local representatives Jim Cooper and John Ray Clemmons.

A number of Bridgestone employees and leaders also attended the event, including Chris Karbowiak, Chief Administrator Officer and Chief Risk Officer, as well as Jeff Lack, Vice President, Marketing, Consumer and Customer Engagement, U.S. and Canada, BATO. Also in attendance were representatives from Bridgestone's newly-formed Employee Resource Group, BPROUD, which focuses on bringing together LGBTQ employees and allies.

"It's important for Bridgestone to show its support for the important work the HRC does," said Chris. "The event is an evening of fellowship, fun, and inspiration. I'm so glad I was able to attend."

Jeff, an executive sponsor for BPROUD, also attended the event and echoed the sentiment toward Bridgestone's partnership with the HRC in Nashville.

"We are thrilled to continue our twelve-year title sponsorship of the HRC Gala in Nashville," said Jeff. "The gala serves as a cornerstone event for Nashville's LGBTQ Community, and Bridgestone was well represented by our newly founded BPROUD board. We look forward to continuing our strong partnership."

The evening kicked off with a silent auction, where Bridgestone donated several items, including a set of tires. HRC's 2019 "Ally for Equality Award" recipient, Jennifer Nettles, also gave an impactful speech to the audience stressing the importance of acceptance and inclusion. The Community Equality Award was presented to the Belcourt Theater for their commitment to supporting and celebrating Nashville's LGBTQ community.

All money raised from the event benefits HRC, the largest civil rights organization working to achieve equality for lesbian, gay, bisexual, transgender and queer Americans. Representing a nationwide force of more than three million committed members and supporters, HRC "envisions a world where LGBTQ people are ensured of their basic equal rights, and can be open, honest and safe at home, at work and in the community." Click here to learn more about the HRC.