Apr 2, 2019 Nashville, Tenn.
Bridgestone Americas Tire Operations hosts transportation carriers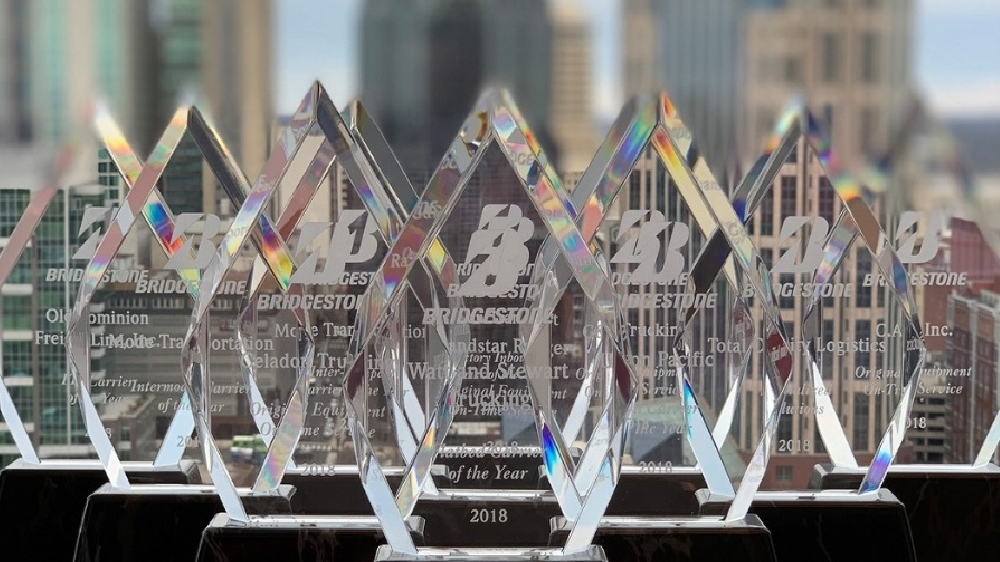 ​In March, Bridgestone Americas Tire Operations (BATO) hosted a group of its key transportation carriers in Nashville to share more about its ongoing evolution to become a shipper of choice to better support the business.

Transportation carriers from across the industry gathered at Bridgestone Tower in Nashville to learn more about Bridgestone and discuss key industry trends and concerns. The event included informative presentations from Luis Solana, Senior Vice President, Logistics and Supply Chain, Brad Blizzard, Executive Director of Logistics, Jeff Cook, Director, Marketing Insights/Strategy/Planning, and Emily Poladian, Director of Fleet Sales (TBR&R). Awards recognizing key performances were presented to the top transportation carriers during the event's wrap-up.
In this challenging supply chain environment where the rate of change is ever-growing, it is important to collaborate to help overcome challenges like driver shortages, increasing costs, hours of service, and evolving technology.