Apr 4, 2019 Nashville, Tenn.
BNextGen Supports United Way's Level UP for Literacy Campaign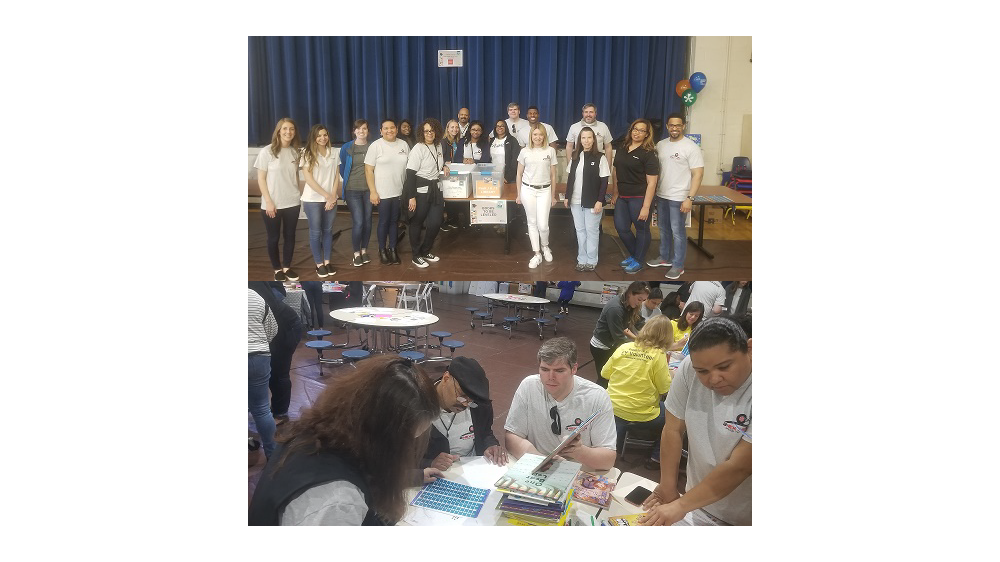 In late March, more than a dozen Bridgestone employees participated in "Level Up for Literacy" an event led by Nashville's United Way team to help area elementary students enhance their capabilities with reading. BNEXTGEN, a Bridgestone Employee Resource Group (ERG) focused on the next generation of professionals and teammates, organized the Bridgestone team's participation in the day.
The volunteer teammates helped to sort and label more than 4,000 books that were donated to help build classroom libraries in some of Nashville's more underserved elementary schools. According to Leslie Watt, United Way of Nashville's Director of Community Impact for Education, the Level Up for Literacy event was started specifically to support area third-graders who aren't currently reading at grade level.
"Third grade is the turning point when children make the transition from learning to read to reading to learn," said Watt. "If they aren't reading well by this point, they aren't going to be able to read their social studies texts, understand their math problems or follow directions on their science experiment. It affects everything."
To learn more about Level Up for Literacy, click here.