Apr 19, 2019 Nashville, Tenn.
Bloomington teammates volunteer at local food bank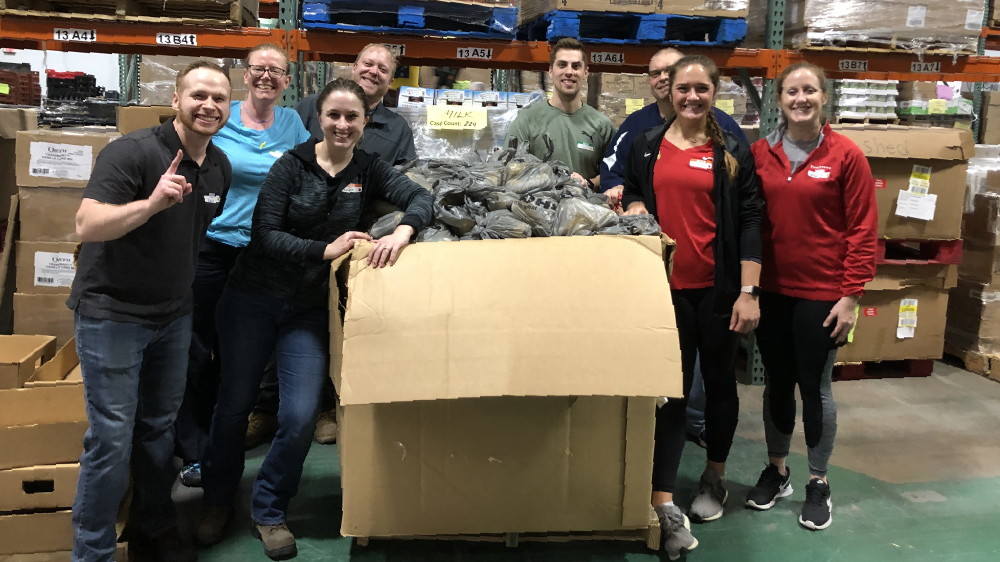 Bridgestone teammates from the Industrial Engineering and Scheduling groups at the Bloomington Off-the-Road (OTR) Plant recently put their logistics skills to work to support the Midwest Food Bank in Bloomington, Illinois. Teammates gave back to their community by subdividing meat pallets donated by local merchants to facilitate the distribution of meat portions to food bank recipients.

Midwest Food Bank alleviates hunger and malnutrition locally and throughout the world, while also providing disaster relief. The organization is structured to provide service opportunities and operate through the work of volunteers. The Bloomington, Illinois, location serves more than 377 agency partners across 50 counties throughout Central and Eastern Illinois.

We are thankful for our Bloomington teammates for their dedication to our global commitment to corporate social responsibility Our Way to Serve.