Jun 24, 2019 Nashville, Tenn.
Bridgestone Americas Tire Operations Original Equipment employees participate in Team Honda Week of Service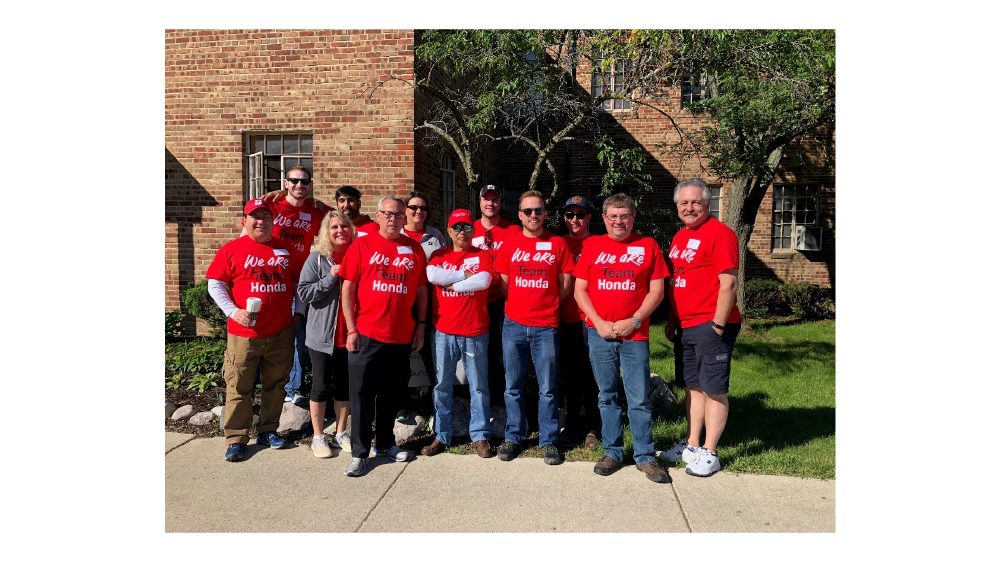 Bridgestone Americas Tire Operations (BATO) Original Equipment (OE) Tire Sales employees partnered with Honda North America for the fourth annual Team Honda Week of Service. The Week of Service attracts thousands of participants across the country organizing projects to serve their local communities and is timed to coincide with Honda's Founder's Day, which marks the establishment of the first Honda business operation in North America on June 11, 1959.
Twelve employees from the BATO OE team participated by volunteering at Vista Maria, an organization that has been serving downtown Detroit youth for 136 years. They are dedicated to supporting, treating and educating vulnerable youth so that they can build the skills necessary to succeed. The team volunteered more than 50 hours of clean-up and landscape work to enhance the Vista Maria campus, a 50 acre residential and community-based treatment center.

"Like Honda, Bridgestone is committed to making an impact on the communities where we live and work" said Shannon Quinn, President, OE Consumer Tires, U.S. and Canada. "We are proud to join with them during this important week to support Vista Maria and make a positive impact in the community."