Feb 26, 2019 nashville, tenn.
Bandag awards Jefferson Elementary School with Classroom of the Quarter grant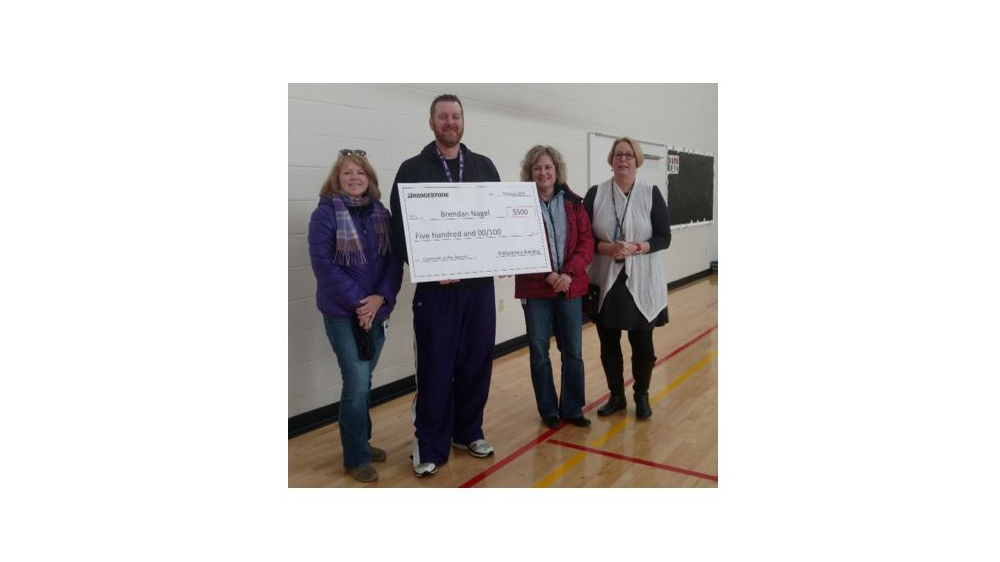 The Bridgestone Bandag location in Muscatine, Iowa, recently awarded Brendan Nagel, physical education teacher, Jefferson Elementary School, as the latest recipient of their Classroom of the Quarter grant.
Coach Nagel's application was for the school's DrumFIT program, which combines music and movement in a unique form of physical activity that promotes social emotional learning and coordination. DrumFIT is a non-competitive and inclusive workout, so all ages and abilities can participate.
Classroom of the Quarter was created to assist Muscatine Community School District teachers with the resources needed to shape the classroom environment to enhance learning for every child. Every quarter, the Bandag Plant awards $500 to a teacher or a team of teachers to enrich the environment for Muscatine students.
Initiatives like Classroom of the Quarter exemplify the People Priority Area within our corporate social responsibility (CSR) commitment, Our Way to Serve.