Apr 30, 2019 Nashville, Tenn.
Allentown Distribution Center teammates volunteer in the community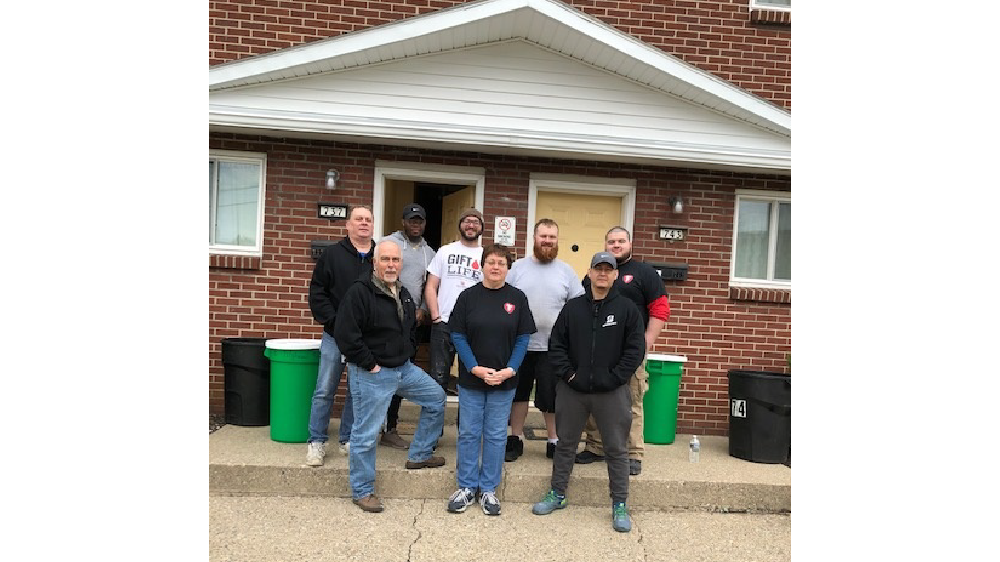 In mid-April, Allentown, Pennsylvania Distribution Center teammates volunteered with the Valley Youth House to paint an apartment for young mothers in need. During the holiday season Allentown teammates donated to the Valley Youth House and the were glad to have the opportunity to assist in this painting project later in the year. Teammates had a great time working in the community and were happy to contribute to such a great organization. "We are proud to walk the talk and adhere to the Bridgestone Rules of the Road and help our community in any way we can," said Lou Chiesa, Allentown Distribution Center Manager.

Opened in 1973, Valley Youth House is a non-profit organization committed to collaborating with young people to build a foundation for success and provide homes for vulnerable, abused and homeless youth. The organization partners with thousands of volunteers to build a solid foundation for young people and their families.