Jun 21, 2018 nashville, tenn.
Wilson Plant surpasses fundraising goal for Relay For Life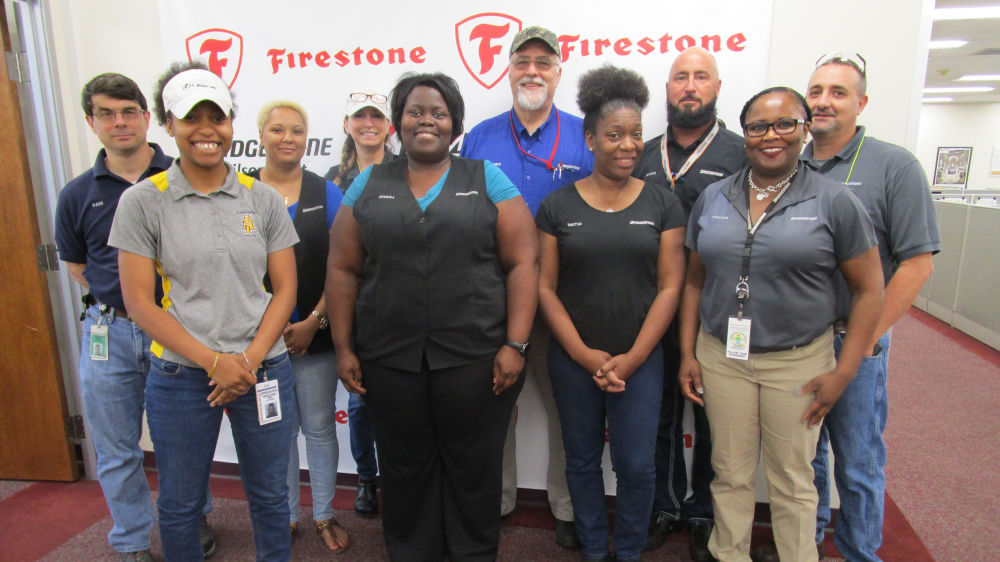 This past May, the Bridgestone Americas Tire Operations Wilson Plant along with 18 other teams from the community participated in Relay For Life, an organization that raises funds for the American Cancer Society. The Wilson Plant set a fundraising goal of $10,000 and was able to exceed it, raising more than $12,000. The team's funds will be used to support the American Cancer Society and fund cancer research, patient support, prevention information and education, as well as detection and treatment of cancer.
To help reach the fundraising goal, the Wilson Plant relay team spent the months leading up to the event hosting several fundraisers including a Relay For Life T-shirt sale, Mother's Day flower sale, silent auction and tire raffles.
Once the event arrived, fundraising efforts didn't stop there. Each year, on the day of the event, Bridgestone employees cook and serve steak sandwiches as their final fundraiser for Relay For Life.
At Relay For Life events, teams take turns walking or running around a track or path at a local high school, park, or fairground. Events are up to 24 hours long, and because cancer never sleeps, each team is asked to have at least one participant on the track at all times. In addition to volunteering at the Bridgestone tent, employees also walked laps around the track, including a sponsor lap with the Team Bridgestone banner.​