Aug 13, 2018 NASHVILLE, TENN.
Warren County Plant employees build home for deserving family through partnership with Habitat for Humanity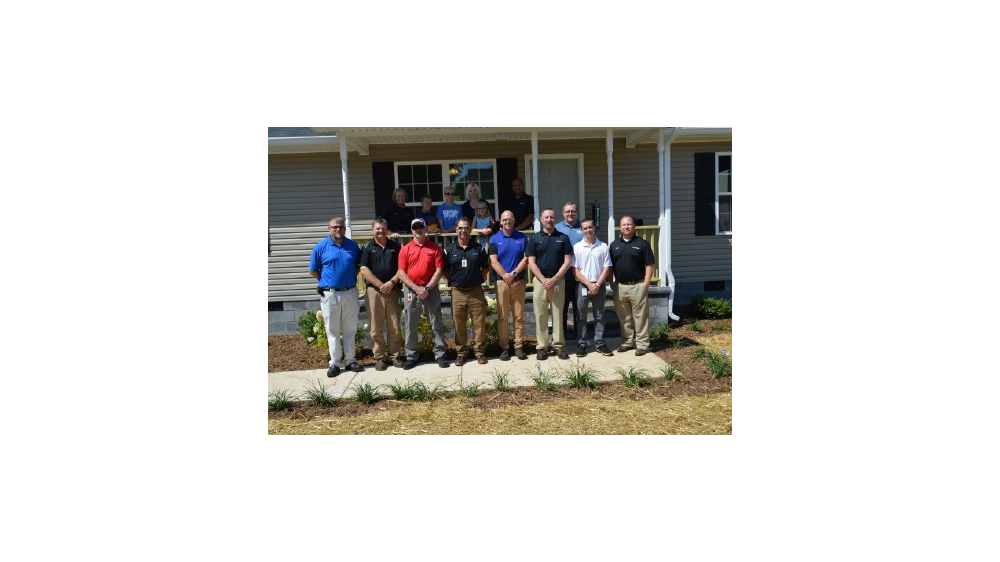 More than 100 employees from the Bridgestone Americas Tire Operations Warren County Plant recently came together to give back to the community through Habitat for Humanity – Warren County.
During a two-week period, Warren County Plant employees provided all the volunteer labor to build a three-bedroom, two-bathroom home in McMinnville, Tennessee. The build began on July 14 and culminated in a heartfelt dedication ceremony on July 30 where a deserving family in need was provided a brand new home.
Every four years, the Warren County Plant collaborates with United Steelworkers, Local 1155L to "blitz build" a Habitat for Humanity home. The blitz build takes place over 13 scheduled work days within a two-week period. Typically, Habitat for Humanity builds in Warren County take place over a three-month period, so completing an entire home in two weeks is a much more aggressive schedule. Planning with the Habitat for Humanity – Warren County board begins months in advance to ensure the blitz build goes as smoothly as possible.
Several employees also invited friends and family members to volunteer. Many of the build days were extremely hot, and the work was strenuous. However, the team always worked safely, never complained, and in the end, provided a great home to a deserving family in our community.
Thank you, Warren County employees, for demonstrating Our Way to Serve and supporting the communities where we move, live, work and play!