Aug 15, 2018 NASHVILLE, TENN.
Strive Toward Excellence Program students return to Americas Technical Center for annual visit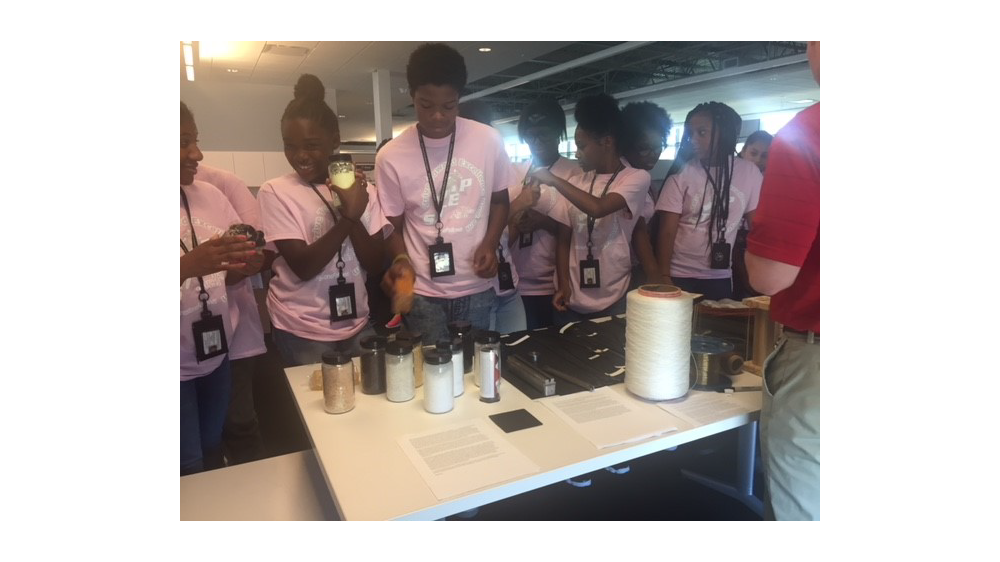 Chad Saylor. Project Engineer, Mold Design, hosted 47 students from the Firestone Strive Toward Excellence Program (STEP) for their annual visit at the Americas Technical Center (ATC) in Akron.
The students were welcomed by Steve Charles, Vice President, Research and Development, and shown a presentation on Bridgestone Americas and the work that is performed at the ATC. Afterward, Chad guided them through a marshmallow engineering challenge and led a tour of the ATC building where the students participated in tire engineering, tire testing and materials compounding activities.
STEP was established in 1988 with a Firestone Trust Fund gift to the University of Akron, which was used to create the Firestone Fellow Strive Toward Excellence Program.
Students are inducted into the STEP college preparatory program while they are enrolled in sixth grade and are designated as "Firestone Fellows." They remain in STEP for two years through seventh and eighth grades before progressing to the University of Akron's Upward Bound Classic or Upward Bound Math and Science program, which assists them throughout high school. Program graduates meeting the required criteria are awarded scholarships to attend the University of Akron.
We are thankful for our Akron employees, for their continued efforts in expanding educational opportunities in the Akron community through your commitment to Our Way to Serve.