Aug 31, 2018 NASHVILLE, TENN.
Nashville chapter of American Society of Industrial Security recognized for its support of Middle Tennessee youth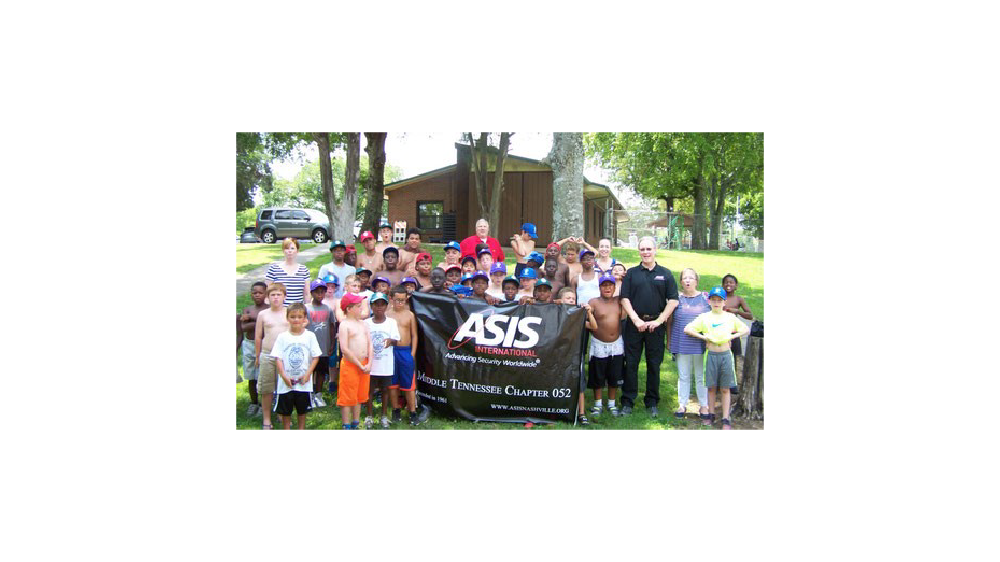 The American Society of Industrial Security (ASIS International), a global community of security practitioners, recently announced that its Middle Tennessee chapter was selected to receive an Annual Community Service Award. The award will be presented at ASIS' upcoming annual Global Security Exchange conference, which is attended by more than 22,000 security professionals from around the world and will take place September 23-27 in Las Vegas. Our very own Glenn McLea, Enterprise Security Manager for Corporate Security, Bridgestone Americas, will attend and accept the award on behalf of the ASIS Middle Tennessee chapter.
The chapter was recognized for its support of the Andrew Jackson Fraternal Order of Police (FOP) Youth Camp. For the past two years, Glenn has led the local ASIS organizing committee for a charity golf tournament to raise funds for the FOP Youth Camp. Under Glenn's leadership, the golf tournament doubled what it had been able to raise compared to previous years. The golf tournament also saw participation from 84 golfers this year, including some from outside the state.
Every summer, the FOP Youth Camp hosts 300 children from disadvantaged communities who have been nominated to attend – free of charge – by police officers patrolling their neighborhoods. Many of the campers have never ridden horses, gone swimming or experienced the woodlands. Unbeknownst to the campers, all of the counselors are police officers who volunteer their time. On the last day of camp, the officers wear their uniforms to help the kids see police in a positive light as friends and people who are concerned about their well-being. As part of the last day's celebration, the campers see demonstrations from police K9s and horses, and they are able to check out the police helicopter.