Jun 22, 2018 NASHVILLE, TENN.
Hino presents Bridgestone with Excellence in Quality award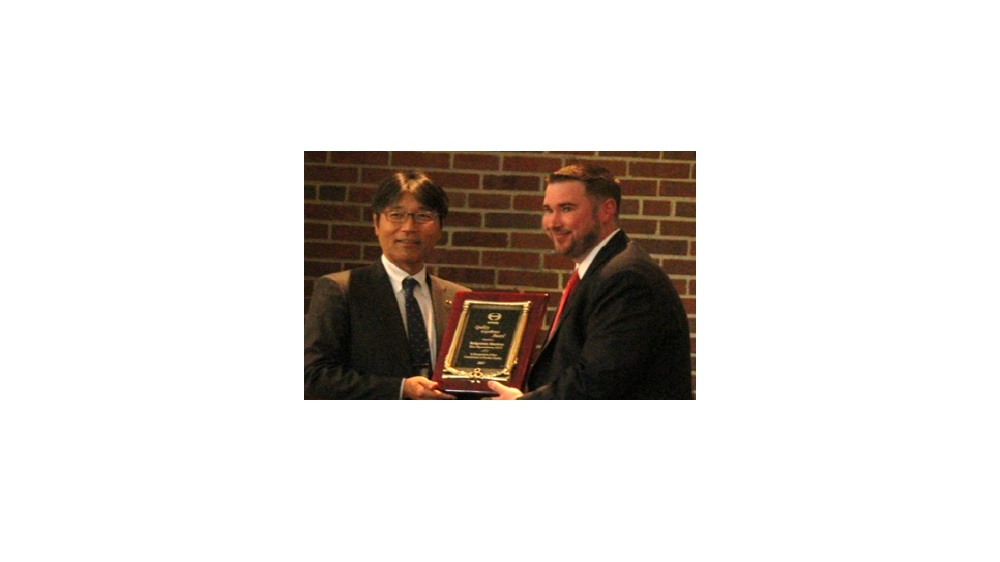 Bridgestone Americas Tire Operations received the Quality Excellence Award from Hino Motors Manufacturing U.S.A., Inc. for delivering products with zero issues in 2017.

The prestigious award was recently presented​​​ to members of the Bridgestone truck and bus radial (TBR) sales team during Hino's 2018 annual business meeting in Plymouth, Michigan.

"It is a great honor to receive this recognition for our unwavering commitment to excellence from one of our most valued customers," said Joshua Griffiths, Strategic Manager, Original Equipment (OE), Commercial Group. "It is a testament to the dedication of our teammates to deliver the highest quality of products and services to the Boss every day."

Bridgestone has been the trusted supplier for Hino since the company started production in 2005. Hino Motors is the commercial truck division of Toyota Motors Corp., producing Class 6-7 conventional trucks for the U.S. market.