May 19, 2018
Firestone Racing drives great futures for Boys & Girls Club kids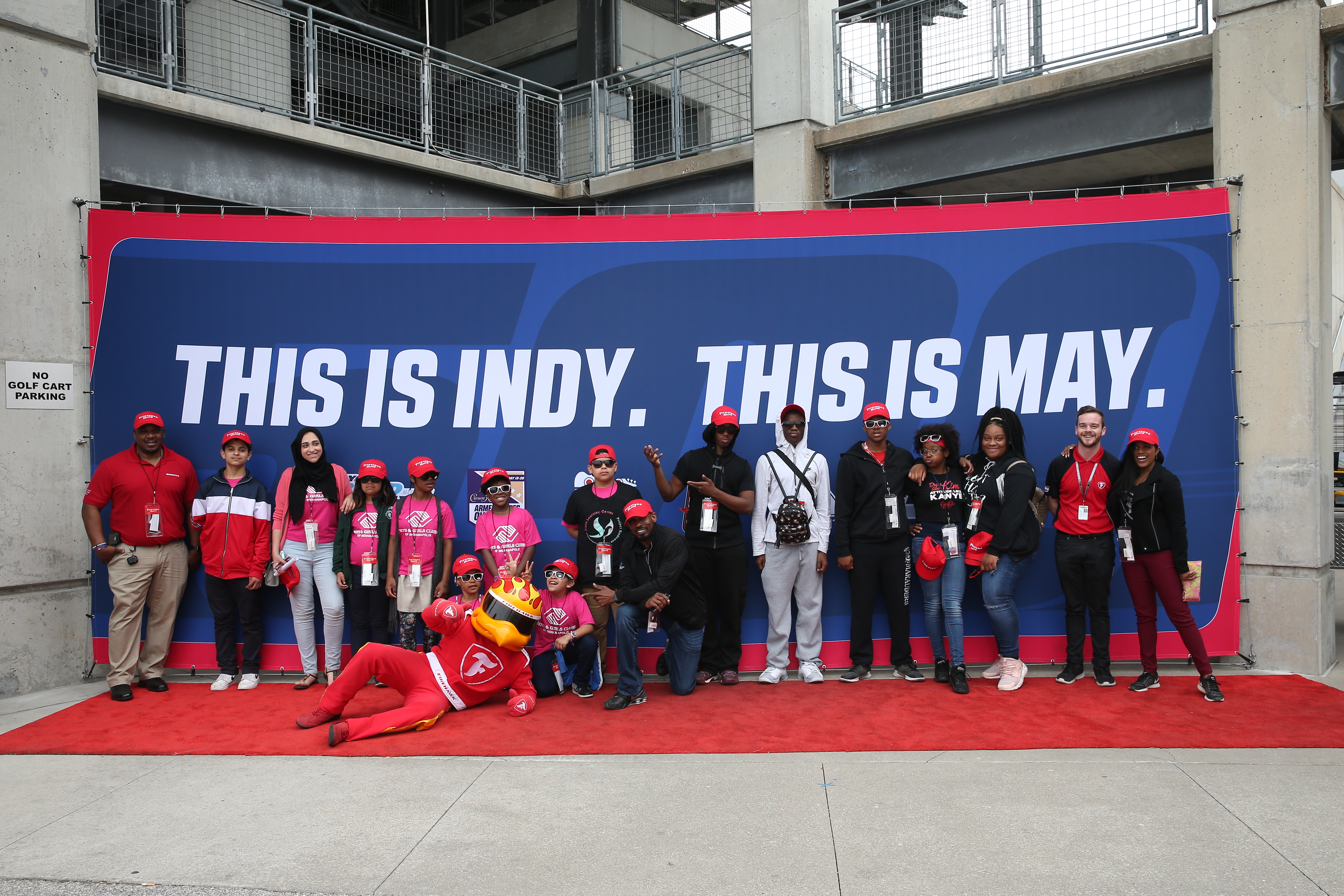 Firestone Racing and Bridgestone Retail Operations (BSRO) joined forces to host 13 members from the Boys & Girls Clubs of Indianapolis (BCGI) at Indianapolis Motor Speedway (IMS). This unique event gave Club kids and teens, ages 11-18, an immersive experience that fit perfectly within BGCI's new "Power Hour 500" educational enrichment program designed to teach Indianapolis' youth about the important role science, technology, engineering and math (STEM) plays in racing.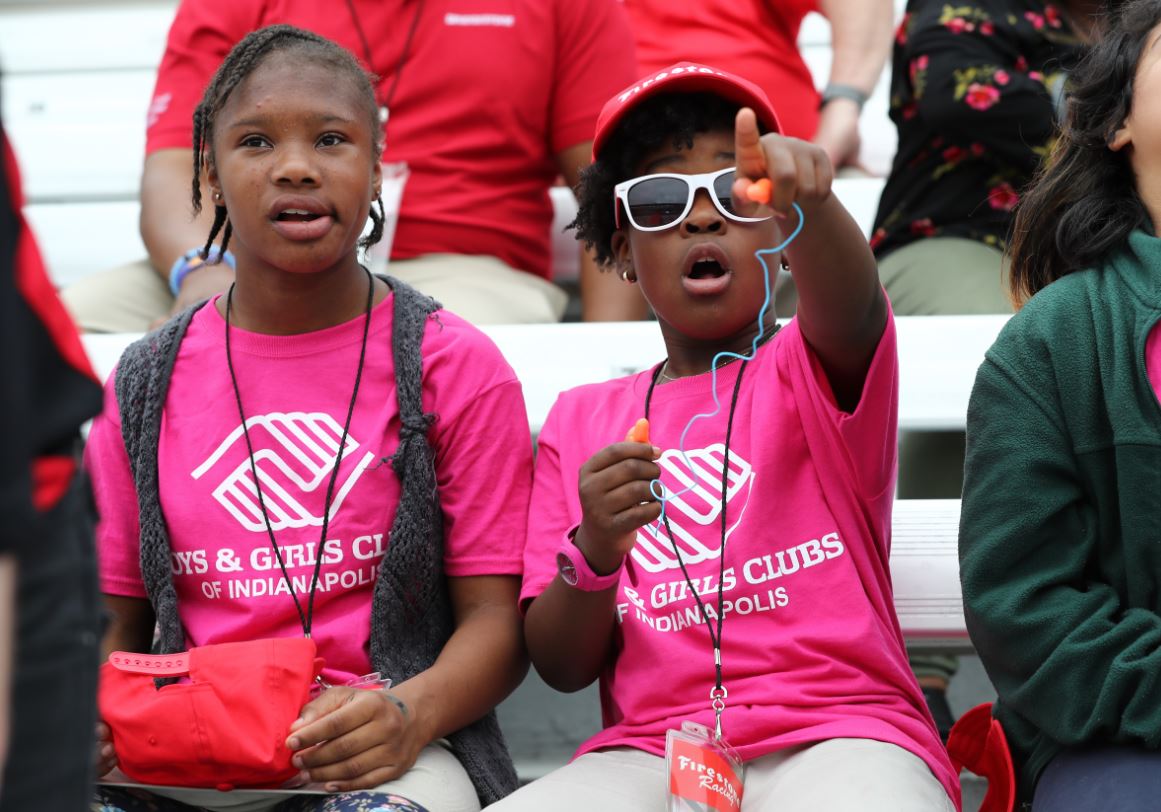 Club kids visited the Firestone Fan Experience where Cara Adams, Firestone Racing Chief Engineer and Manager of Race Tire Development, and Lisa Boggs, Director of Motorsports, Bridgestone Americas, gave them a hands-on learning experience with race tire technology. Cara spoke about the role that STEM education played in her own life, how race tires are developed and the rich legacy of the Firestone brand at the Indy 500.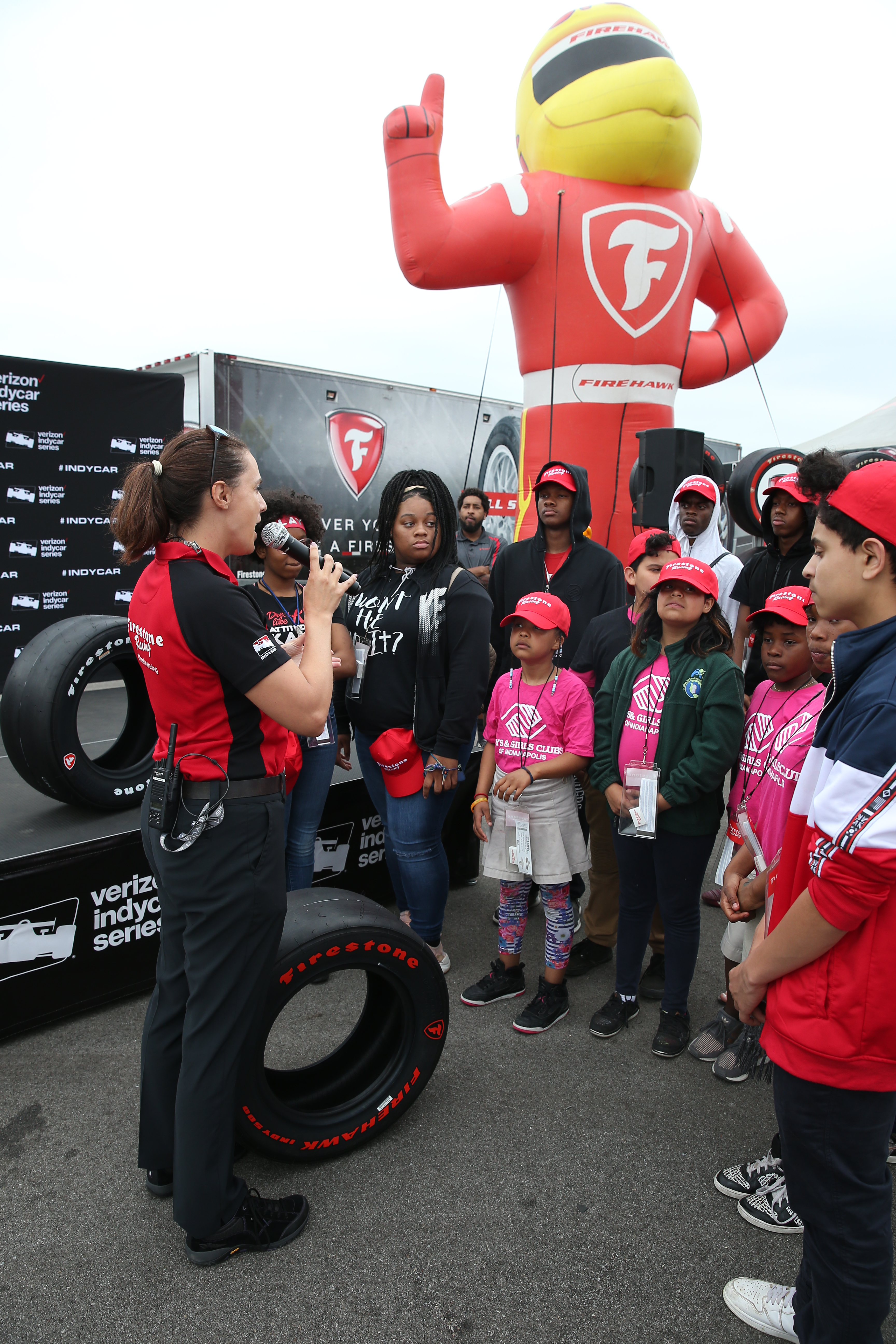 Firehawk, the official mascot of Firestone Racing, greeted the Club kids as they toured IMS and stopped for fun photo opportunities. The kids ended their day by watching Indy car drivers practice and were amazed by how fast the cars were going around the track.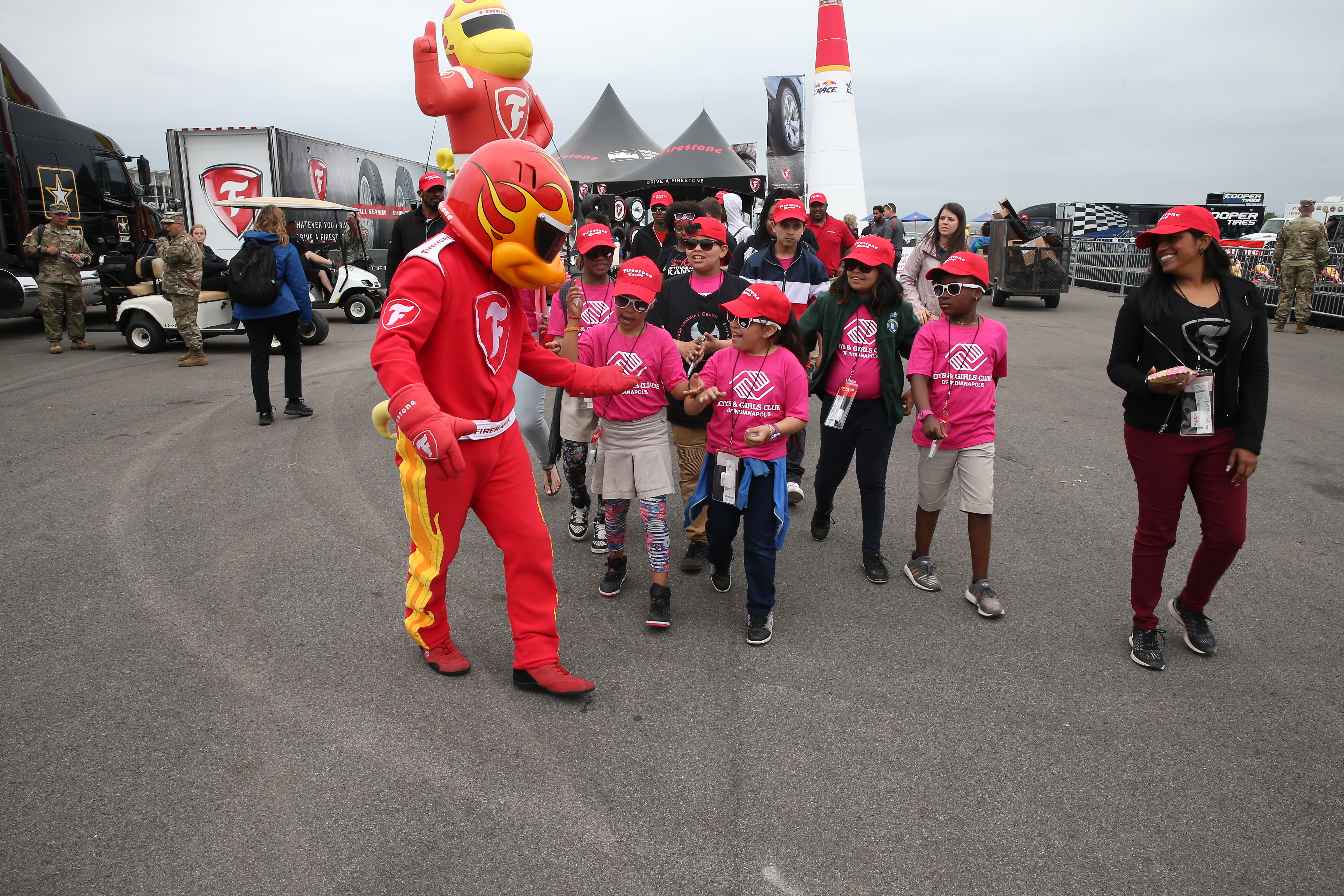 "For most of the kids, this was their first time at IMS. They know how important it is to the local community but getting a behind-the-scenes tour was truly a once in a lifetime experience," said Ayana Richardson, Foundation Giving Manager, Boys & Girls Clubs of Indianapolis.
Ed Smith and Cliff Freeman, BSRO Area Managers in Indianapolis, attended the event. When asked about their experience, Ed said, "One of the best things about working for Bridgestone is our partnership with Boys & Girls Clubs. It's a great way to make a national impact and give back to our local communities in which we live, work and play." Cliff added, "I truly appreciate being given the opportunity to be part of this unique experience that means so much to our community in Indianapolis. Thank you to the Firestone Racing team for hosting the event. The kids loved it!"​
BSRO is a National Corporate Partner of Boys & Girls Clubs of America (BGCA). Since 2015, BSRO has raised more than $4 million for BGCA​