Jun 5, 2018
Firestone Complete Auto Care creates a day to remember for Boys & Girls Club kids at MacDill Air Force Base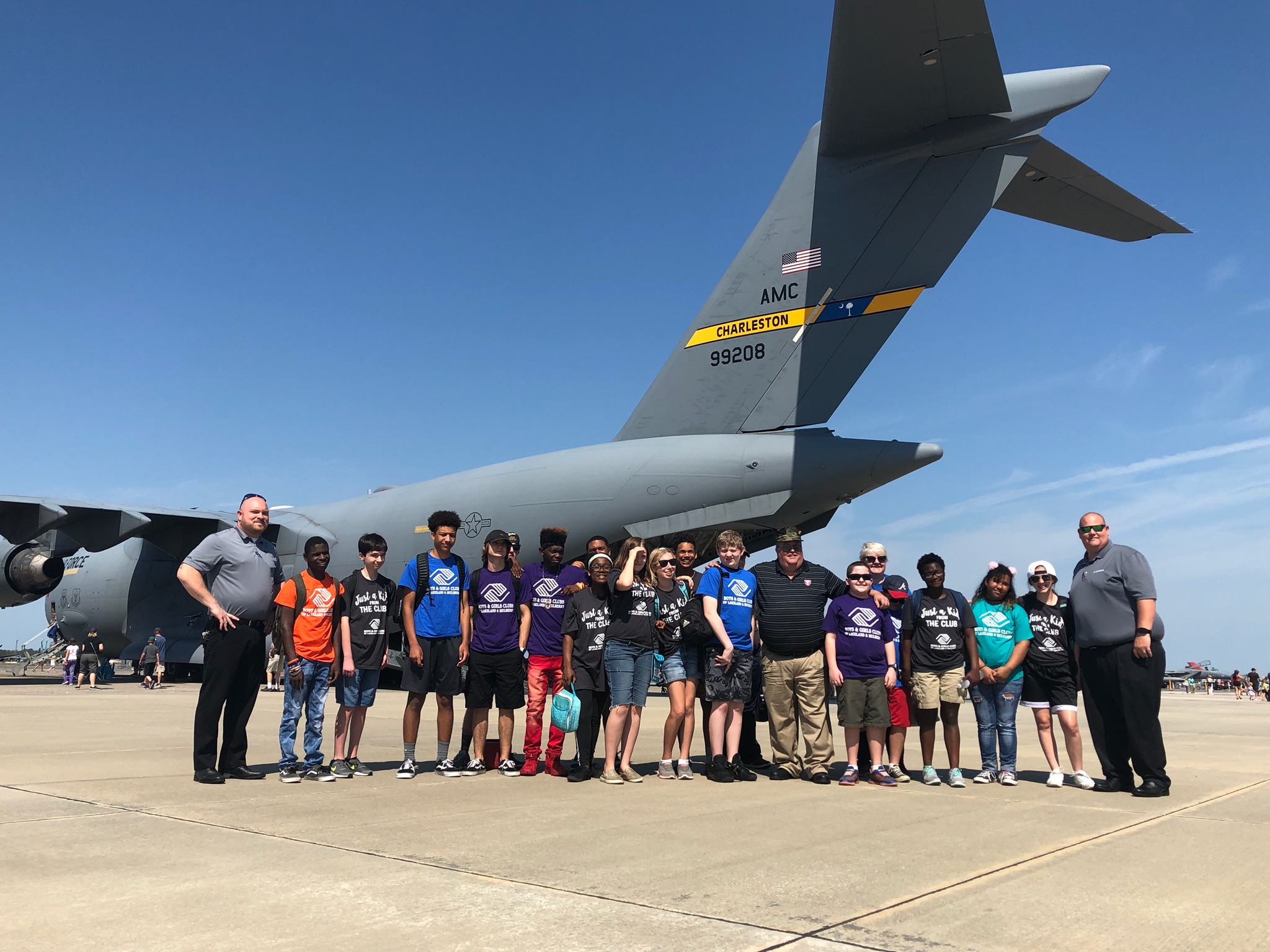 PHOTO: Boys & Girl Club kids in front of a C-130 Hercules military transport aircraft with: (far left) Corey Sentes, Area Manager; (middle) Tim "Gunny" Hurst, Store Manager; (far right) Brian Ciraulo, Region Operations Manager.
On May 11, Tim "Gunny" Hurst, Store Manager at Firestone Complete Auto Care at MacDill Air Force Base, hosted 40 kids from the Boys & Girls Clubs of Lakeland and Mulberry in Florida in advance of the MacDill Air Fest.
Club kids got behind-the-scenes access during rehearsal day. They walked on the air show tarmac, had private tours inside military cargo and fighter planes, and also met pilots from performing squadrons, including the U.S. Navy Blue Angels. They were hosted at the Firestone tent for lunch where they ate MREs (Meals Ready-to-Eat) just as military personnel would.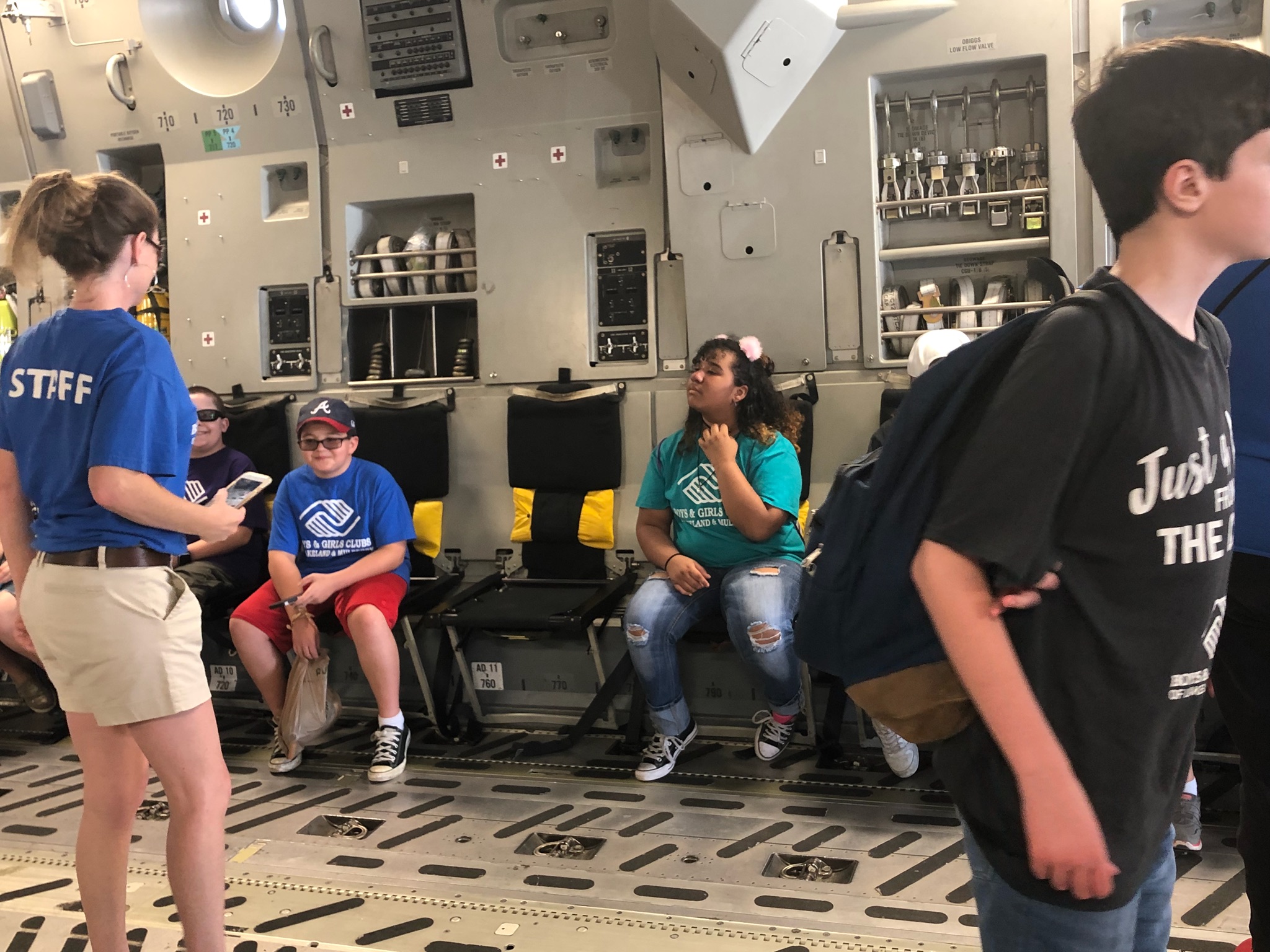 Base Commander Colonel April Vogel stopped by the tent to speak to the kids about base operations and the role of the U.S. military around the world. Reflecting on his own U.S. Armed Forces experience, Gunny talked to the kids about his days as a Boys & Girls Club kid and a U.S. Marine.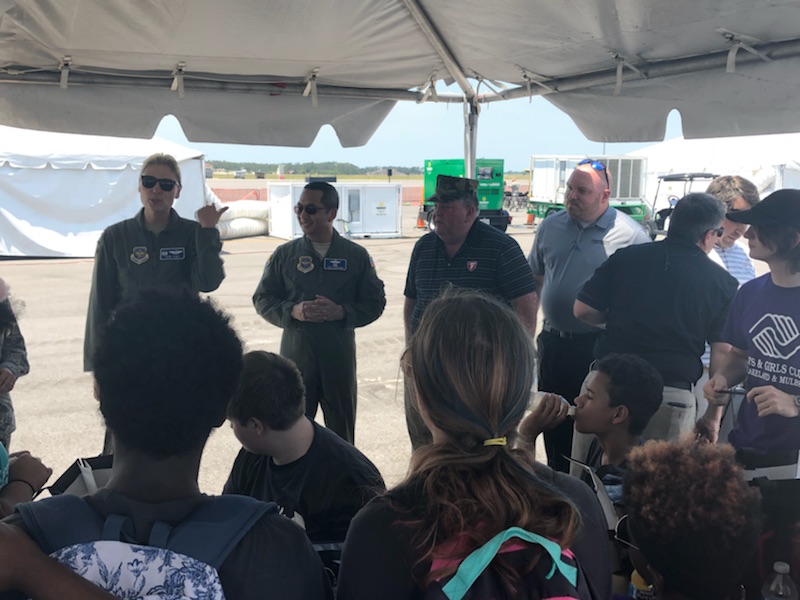 When asked why it was important for him to pay it forward to Club kids, Gunny said, "I grew up in the Boys & Girls Club back in the 70s and I know first-hand that opportunities and experiences like this can change the direction of a young person's life. It's my privilege to give back to kids who are in the same place I was in at that age. Thank you to our teammates who helped out with this event. This is what being a trusted tire and automotive care provider is all about."
Since 2015, Bridgestone Retail Operations has been a National Corporate Partner of Boys & Girls Clubs of America. More than 2,220 store locations, including Firestone Complete Auto Care stores, participate in fundraising and volunteer activities throughout the year to drive great futures for kids and teens and give back to the communities in which we live, work and play.