Jul 13, 2018 NASHVILLE, TENN.
Firestone Building Products Beech Grove Plant receives workplace safety awards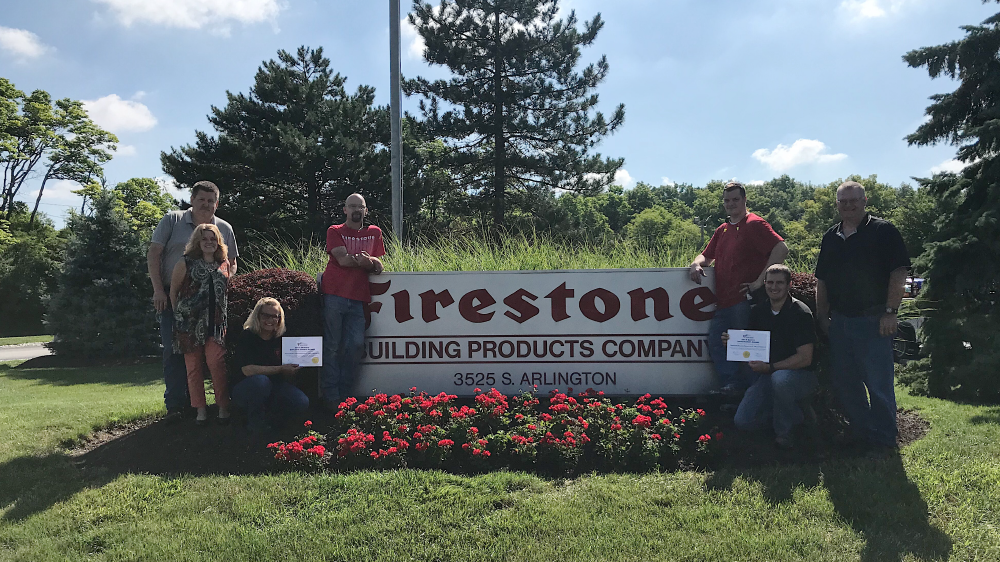 The Firestone Building Products (FSBP) Beech Grove Plant in Indiana recently received two awards for workplace safety from the Asphalt Roofing Manufacturers Association (ARMA): the Perfect Safety award and the Safety Improvement award. Both accolades recognize the plant's overall safety efforts and achievements.
ARMA's annual Accident Prevention Contest honors roofing manufacturing facilities with low incident rates among workers and strong commitments to workplace safety. The contest accepts entries from all manufacturing facilities in North America and judges them by their ARMA INDEX score, which is set by the criteria and standards of the U.S. Occupational Safety and Health Administration (OSHA).
"Over the years, ARMA has been proud to honor the asphalt roofing manufacturing facilities that demonstrate a commitment toward workplace health and safety," said Reed Hitchcock, Executive Vice President of ARMA. "As a whole, the asphalt roofing industry is dedicated to maintaining and improving safety, from manufacturing to installation."​
"The Beech Grove Plant is a great example of the Firestone Building Products culture of reliability that enables us to deliver the best for customers and employees," said Eric Zimmerman, Director of Manufacturing, FSBP. "We congratulate our teammates for this exemplary achievement."