Dec 18, 2018 NASHVILLE, TENN.
Employees participate in charity bike build at 2019 Consumer National Sales Meeting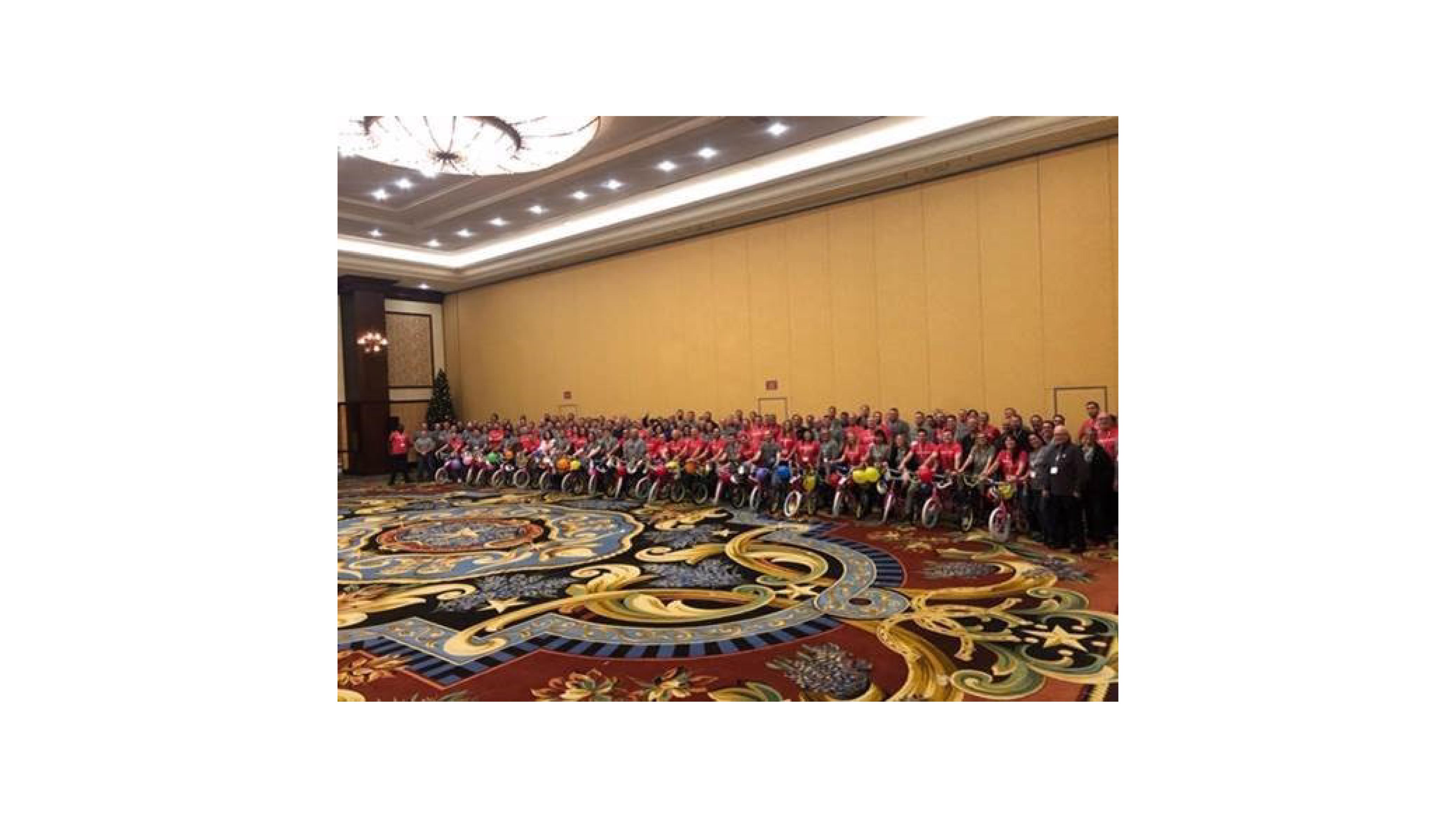 More than 150 employees gathered in Dallas last week for the 2019 Consumer Replacement Tire National Sales Meeting. During the meeting, employees discussed a variety of topics including new products and programs in 2019, dealer education opportunities and retail marketing support. TJ Higgins, President, Integrated Consumer Tire Group, U.S. and Canada, Bridgestone Americas Tire Operations, kicked off the meeting with an update on year-to-date business results. He also and outlined key priorities for the year ahead.
While in Dallas, Consumer Replacement Tire Sales employees participated in a charity bike build, a team building activity to benefit the Boys & Girls Club of Greater Dallas (BGCD). Armed with wrenches and enthusiasm, teams of 10 competed in a trivia contest to obtain tokens needed to purchase bike parts. Once equipped with the necessary bike parts, each team worked together to assemble and decorate their bikes before test driving them through a safety obstacle course. Each bike was then donated to the BGCD.