Aug 30, 2018 NASHVILLE, TENN.
BSRO celebrates 25 years of service to military personnel and their families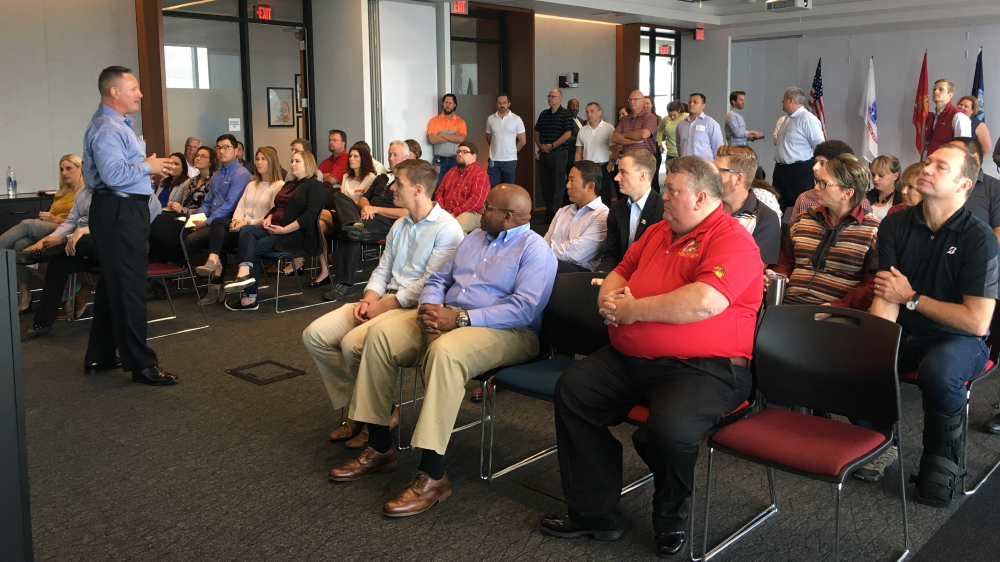 On Monday, August 20, Nashville employees celebrated the 25th anniversary of the Bridgestone Retail Operations (BSRO) partnership with Army and Air Force Exchange Services (AAFES). Fifty employees joined the celebration, including members of the Bridgestone Americas veterans' affinity group, BRAVO, and Tim "Gunny" Hurst, Store Manager and former Marine at the MacDill store.
In 1993, BSRO established its first AAFES store at Fort Lewis in the state of Washington. AAFES is the 56th largest retail organization in the United States, operating more than a thousand general merchandise and specialty stores, theaters, and restaurants.
"In a majority of the 42 military installations where we are present, Firestone Complete Auto Care is the only tire and automotive service provider for hundreds of military personnel and their families," said Joe Venezia, President, BSRO, and former Army ranger. "We undergo an extensive bidding process to establish an AAFES store, so we do not take for granted the unique opportunity to serve the military customer who serves our country."
More than 320 BSRO employees across the 42 AAFES locations are hosting 25th Anniversary celebrations of their own. Each store location will receive a plaque to mark this significant milestone. It is a partnership which genuinely reflects the BSRO vision to be the "most trusted provider of tire and automotive care in every neighborhood we serve."