Dec 14, 2018 NASHVILLE, TENN.
Bridgestone veterans' group helps Gold Star Children celebrate the holiday season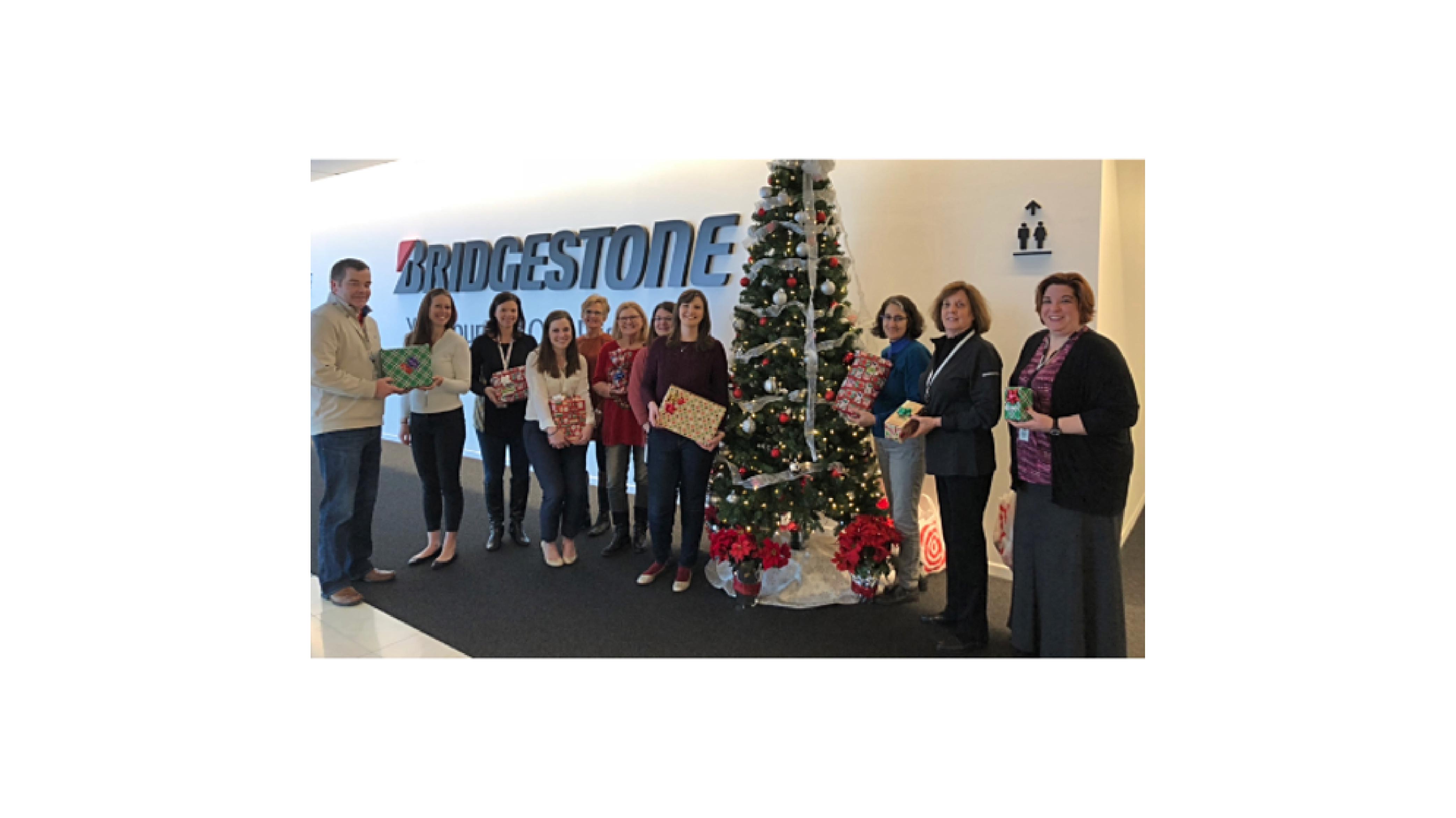 For the second consecutive year, Bridgestone Americas Veterans Organization (BRAVO) shared their holiday spirit by volunteering with A Soldier's Child, a non-profit organization that supports children of fallen military personnel. BRAVO supports the organization's Family to Family Christmas program, which was designed to provide gifts for children and families in the Ft. Campbell community.
This year, BRAVO garnered the support of employees across all Nashville-area locations, including the Bridgestone Tower, the Bridgestone Operations Center and the Lebanon Distribution Center. The donations will sponsor six "Gold Star" children within the program who have lost a parent.