Oct 8, 2018 NASHVILLE, TENN.
Bridgestone veterans' Group gives back during United Way Campaign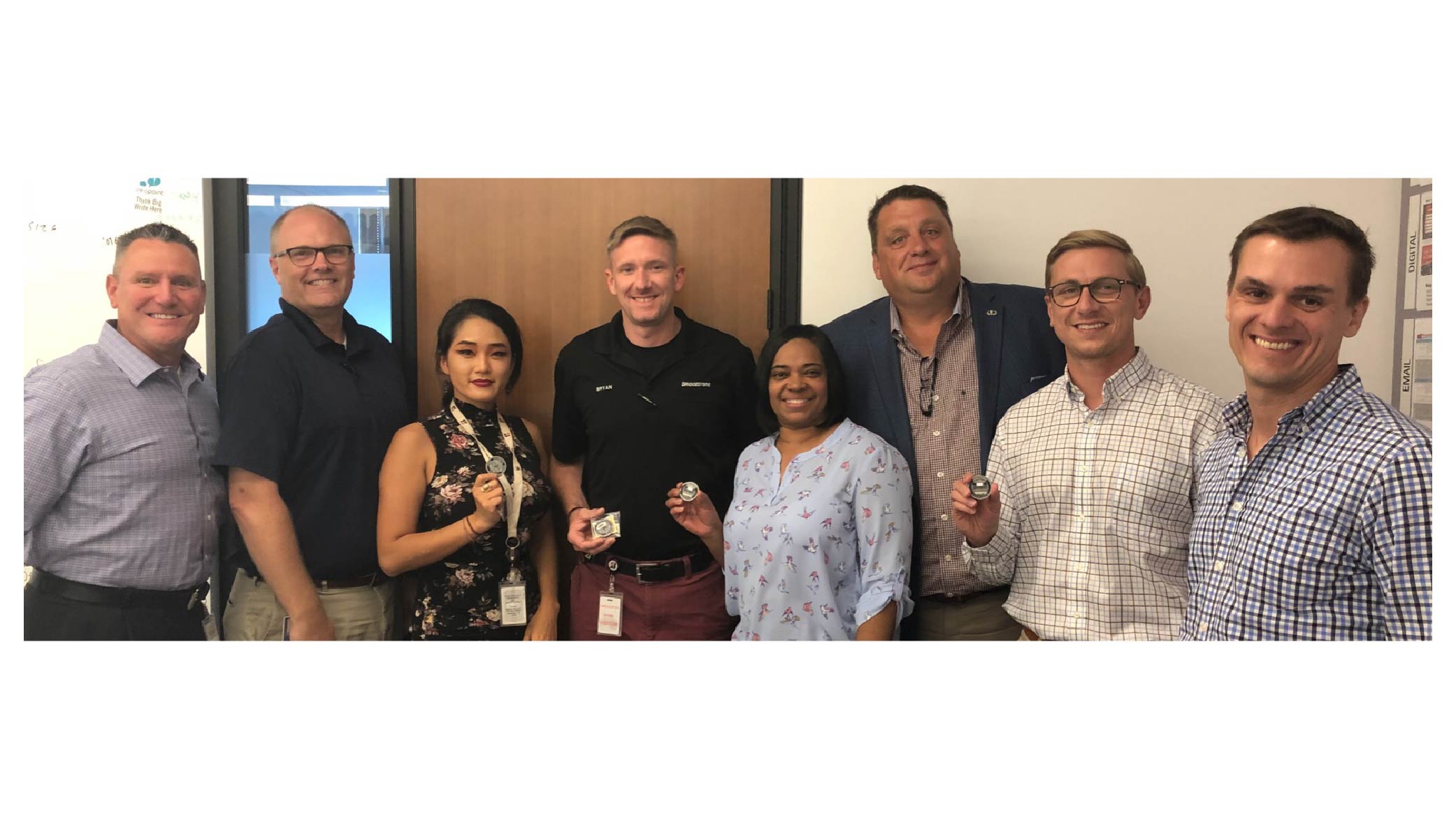 A group of employees from Bridgestone Americas Veterans Organization (BRAVO) recently partnered with the Nashville-based United Way campaign to volunteer at the Salvation Army Magness Potter Community Center. The center, which offers a spectrum of essential services from infant and toddler child care, to older adult activities, works to aid economically disadvantaged families and at-risk youth in and around the Nashville area.
BRAVO employees volunteered to assist with indoor organizing, cleaning, outdoor fence removal and cleanup. In recognition for their support of BRAVO and for serving our community, BRAVO Executive Sponsor and BSRO President, Joe Venezia, presented a few volunteers with a BRAVO Challenge Coin. These Challenge Coins signal camaraderie and esprit de corps within units at all levels of the military. Coins are typically presented to a service member by a senior leader for an act of outstanding service or exemplary performance.
"BRAVO believes in supporting the community in which we live and this was an excellent opportunity for us to partner with a local organization and make a real impact in our community," said Matt Hilerio, BRAVO President. "The event was a small example of how BRAVO has been able to make a difference.