Jul 5, 2018 nashville, tenn.
Bridgestone serves as presenting sponsor for Nashville Pride Festival for fifth consecutive year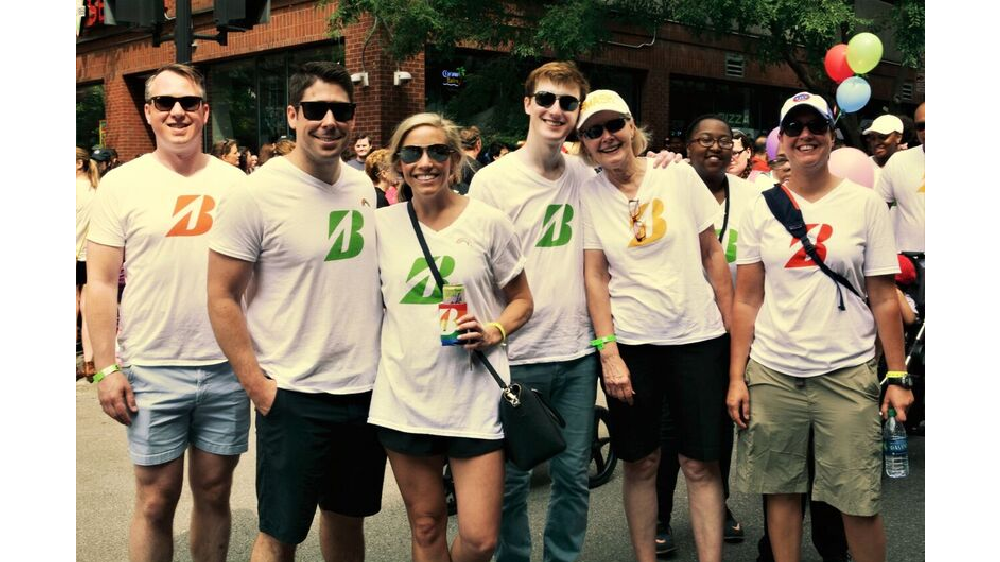 In an effort to promote diversity and inclusion, Bridgestone Americas served as presenting sponsor of the Nashville Pride Festival for the fifth consecutive year. Pride Festival is an important local event the company has proudly supported for more than 10 years. This year's Pride Festival took place on June 23-24, at Public Square Park in Downtown Nashville and featured various musical artists, an entertainment/drag stage and more than 200 vendors.
"At Bridgestone, we have an ongoing commitment to furthering and promoting diversity in this great city that we call home," said Chris Karbowiak, Chief Administrative Officer, Chief Risk Officer and Executive Vice President, Bridgestone Americas. "Inclusion is a key driver of socioeconomic success. We want to bring diverse viewpoints and backgrounds together in an effort to make our organization – and our city – a better place for all."
Bridgestone employees volunteered by staffing the company's table throughout the festival and kicked off Saturday's activities by leading the Nashville Pride Equality Walk. Additionally, Bridgestone Tower was illuminated with pride colors throughout the weekend celebrations.
"Nashville PRIDE is excited to have a community partner like Bridgestone Americas as presenting sponsor for over five years now – a period of time that our event has seen intense growth and support," said Phil Cobucci, President Emeritus at Nashville PRIDE. "The purpose of Nashville PRIDE is to maintain a sense of community for LGBTQ people and culture throughout Middle Tennessee, which aligns with the effort at Bridgestone to promote diversity and inclusion in its own organization and our community."
Since 1988, Nashville Pride Festival has celebrated and increased awareness of gay, lesbian, bisexual, transgender and queer (LGBTQ) people and culture in Middle Tennessee.​