Feb 1, 2018
Bridgestone partners with former NFL Pro Bowler to bring young fan to the Super Bowl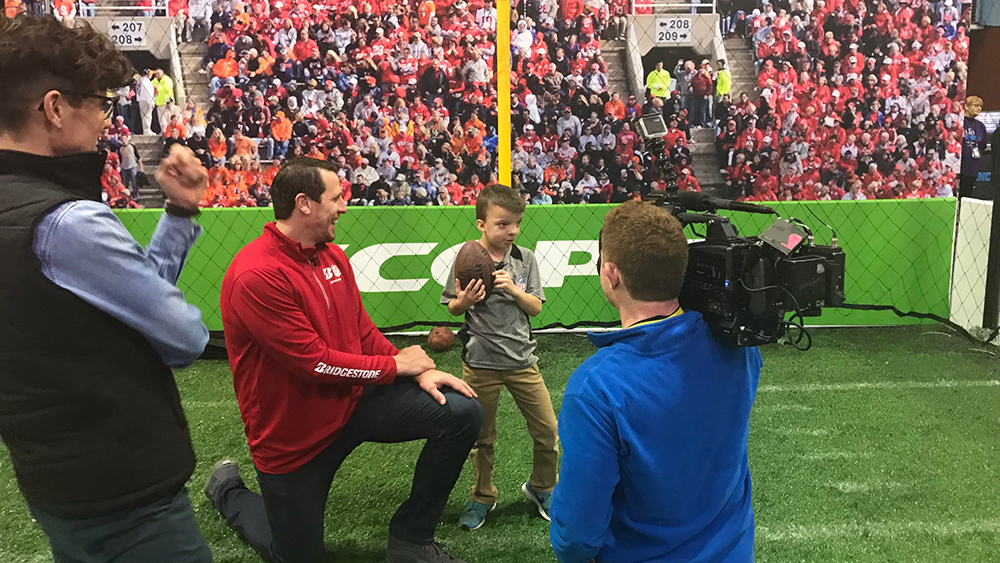 Former NFL Pro Bowler Chad Greenway and 8-year-old football fan Obadiah Gamble with KARE 11 at Super Bowl LII Experience
As Super Bowl LII activities take place in Minneapolis throughout the week, Bridgestone, the Official Tire of the NFL, has partnered with former Minnesota Vikings linebacker Chad Greenway to give one young fan an experience that will last a lifetime.

Through the partnership with Chad and his "Lead the Way Foundation," Bridgestone provided an opportunity for the former NFL Pro Bowler to bring one deserving child from his foundation to the Super Bowl. That child is Obadiah Gamble, an 8-year old former patient of St. Paul Children's Hospitals and Clinics of Minnesota. Chad and Obadiah will be involved in Bridgestone activities throughout the week and will attend Super Bowl LII Sunday night.

This partnership between Bridgestone and Chad is a perfect fit for Bridgestone's "Our Way to Serve" corporate social responsibility (CSR) commitment, which includes a focus on developing and serving people – especially children. Bridgestone is proud to work with Chad and his foundation, which strives to create memorable moments and provide day-to-day support for children battling severe illness or physical limitations.