Jul 6, 2018 nashville, tenn.
Bridgestone Costa Rica participates in environmental activities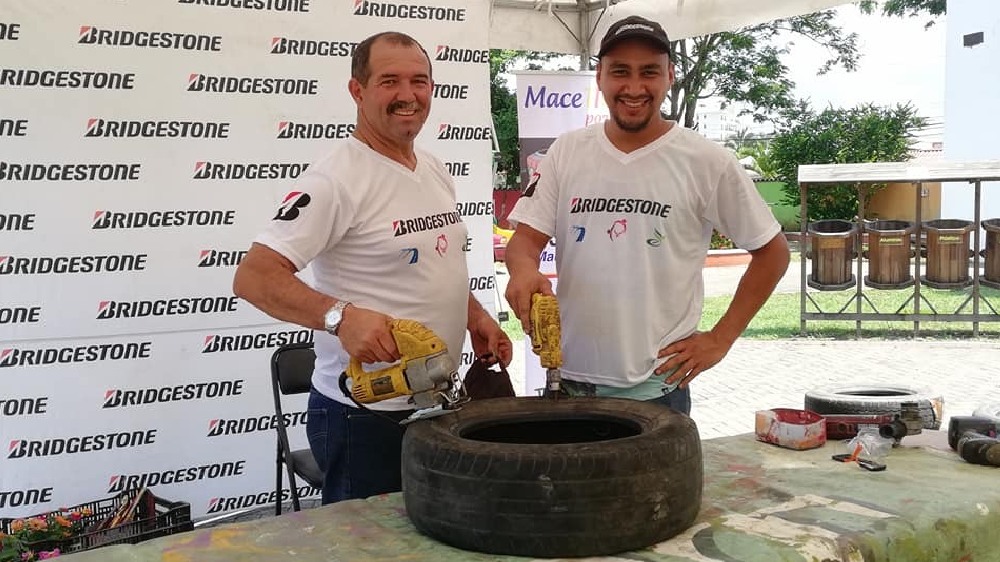 On April 6, Bridgestone Costa Rica (BSCR) employees from the community of Cañas, in the Province of Guanacaste, participated in an Environmental Fair. Approximately 700 waste tires were collected in partnership with Fundellantas, the Municipality of Cañas and the Ministry of Health, as well as organizations such as Gollo, RITEVE, and the Red Cross.
In addition to these efforts, BSCR organized a workshop focused on the reuse of waste tires in the Jacó community recreation park. The activity was carried out in coordination with ACOS Surfing, the Municipality of Garabito, the Chamber of Tourism and Hotel Selina, among others.​
Seventy people participated in the workshop and built pots and outdoor decorations using 80 scrap tires.