Mar 28, 2018
Bridgestone Costa Rica conducts annual Think Before You Drive campaign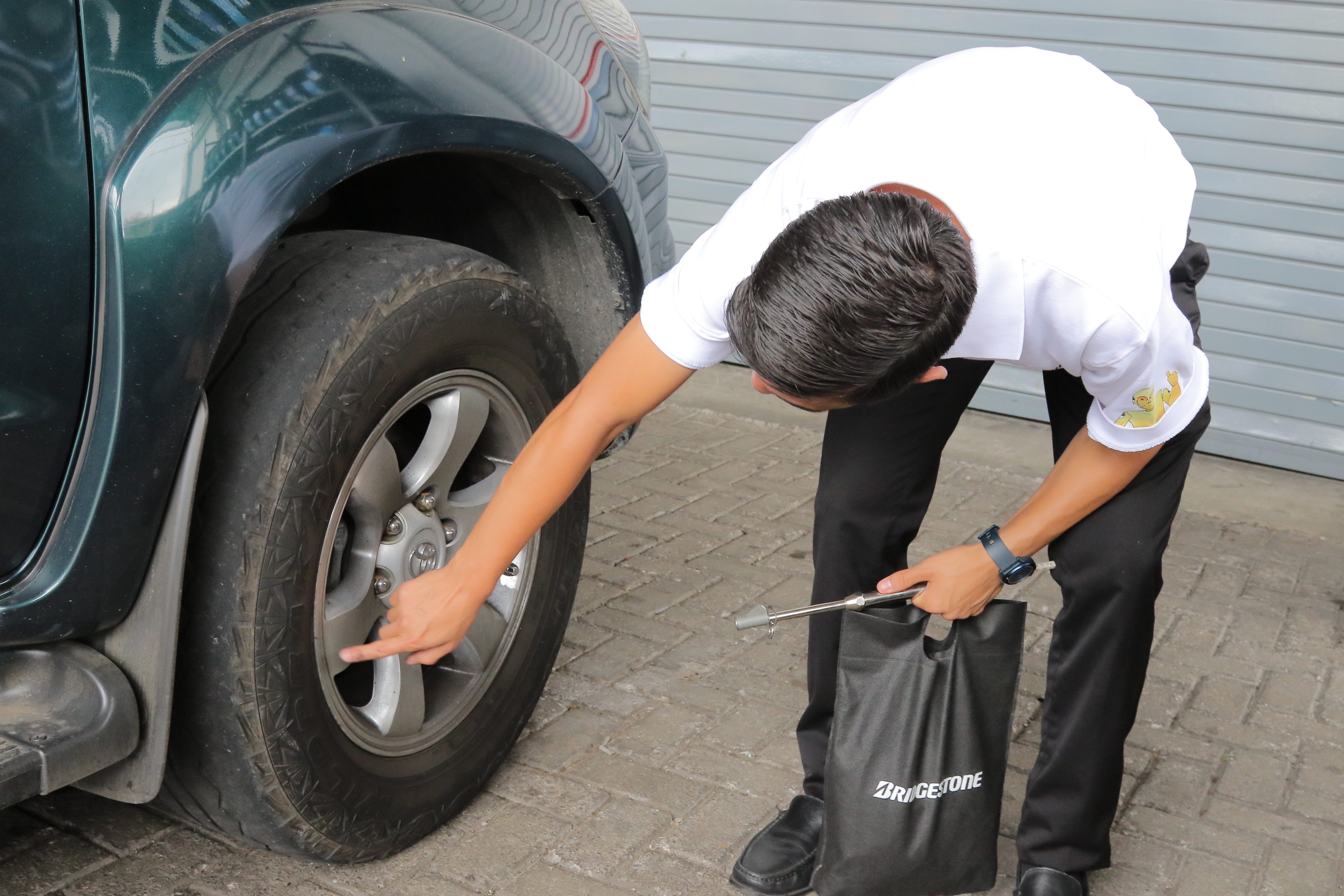 Bridgestone Costa Rica (BSCR) conducted its annual road safety campaign, Think Before You Drive, to remind drivers of the importance of practicing safe driving habits and checking tire and vehicle conditions before going on a trip.
From March 23-26, Bridgestone Service Centers in Costa Rica, with the support of distributors Quiros y Compañía, Llantas y Accesorios Belén and Firestone Car Club, reminded drivers of the importance of road safety by providing free tire pressure and wear inspections, as well as advice on how to keep vehicles in top condition.
Additionally, throughout the campaign, drivers were reminded to follow basic rules for safe travel with family or friends to help avoid accidents on the road and keep drivers and passengers safe:
Always wear the seatbelt
Adjust the headrest
Use a car seat for children when required
Perform the alignment and balancing of the tires before the trip
Check the tire pressure and wear
Check the maximum load allowed by vehicle type

Think Before You Drive, which launched in 2005 as a global Bridgestone Corporation initiative, aims to make the communities we serve safer places to live, work and play by raising awareness of the importance of road safety through education programming and materials. The program​, executed in partnership with schools, universities and government agencies, promotes safe driving behavior and raises road safety awareness to reduce the number of traffic accidents and dangerous driving situations.