Aug 14, 2018 NASHVILLE, TENN.
Bridgestone Costa Rica and the Alajuelense Football League promote youth sports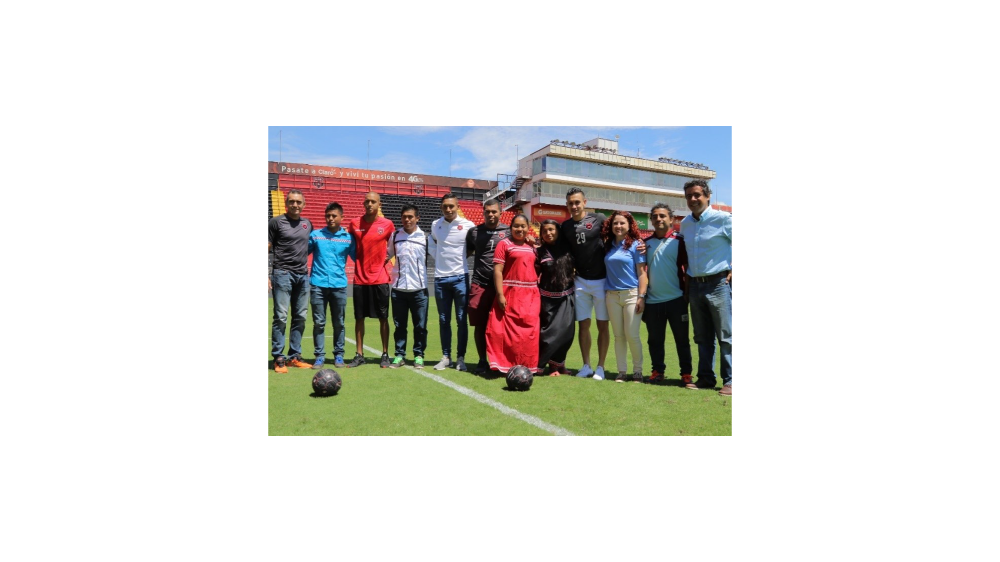 In June, Bridgestone Costa Rica (BSCR) met with four teenagers who were selected by members of their community and the Fédération Internationale de Football Association (FIFA) to travel to the 2018 FIFA World Cup in Russia as part of FIFA's official sponsorship of the Alajuelense Football League (LDA).

The winners from Ngäbes, Costa Rica, were nominated and selected for their commitment, dedication and hard work throughout their community.

Before the four teenagers departed for Russia, they visited the Alajuelense Football League (LDA) stadium, accompanied by BSCR employees. At the stadium, the teenagers practiced football and talked with LDA players.

​This initiative, founded by SEPROJOVEN, brings together nearly 500 young people from 43 countries, promoting soccer as a strategy for social development. Through its efforts, SEPROJOVEN aims to support at-risk children in vulnerable areas through sports.

This program represents the refined global corporate social responsibility (CSR) commitment, Our Way to Serve, by employing our strengths to support communities and enhance the way people move, live, work and play.