May 18, 2018
Bridgestone Americas wins top honors at United Way awards celebration in Nashville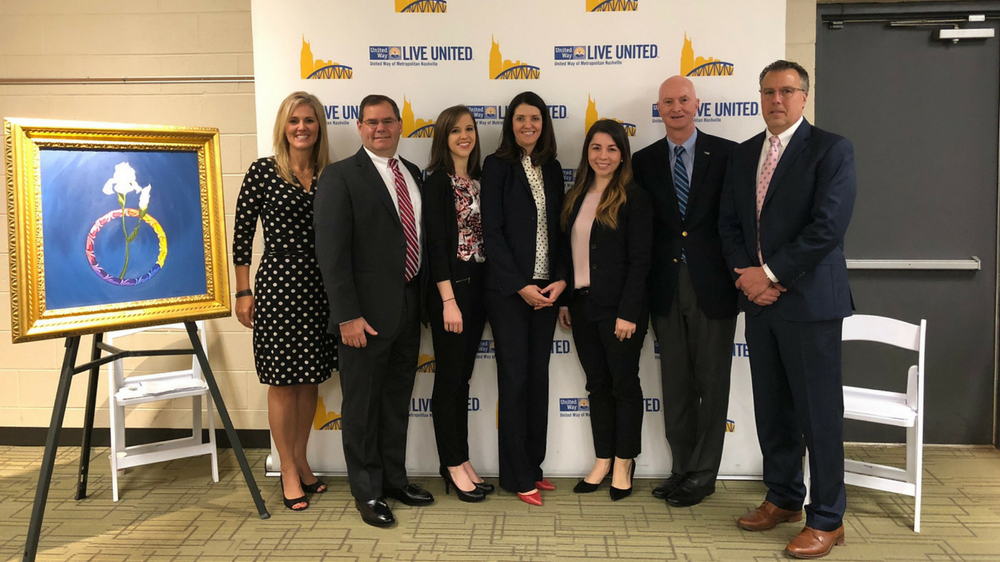 Bridgestone Americas received top honors at the United Way of Metropolitan Nashville's annual awards celebration for its top performing campaign in 2017.
In 2017, Bridgestone Americas contributed nearly $1 million to United Way of Metropolitan Nashville thanks to the generous support of nearly 75 percent of teammates in Nashville and the first ever Bridgestone Americas Charity Golf Classic, held at the Hermitage Golf Course in October.
Thanks to the hard work of teammates in Nashville, Bridgestone was recognized in three different categories during the celebration including:
Iris Circle Awards: Awarded for a company's strategic support of United Way through all aspects of the campaign including volunteer efforts, leadership, all-around campaign excellence and use of best practices. Companies recognized with this distinction increase total number of donors, Tocqueville Society donors, volunteers and corporate giving. It is the highest honor bestowed by United Way of Metropolitan Nashville.
Campaign of Distinction: Awarded to companies with campaigns that increased overall giving by at least five percent.
Top 25 campaign: Awarded to the top 25 campaigns for total funds raised in 2017.


Additionally, Ana Arce, Communications Manager; Brad Moreschi, Vice President of Operational Excellence and Erica Walsh, Director of Original Equipment for the Truck Bus Radial Retread group, were recognized as Campaign Managers of the Year for their leadership and contributions to the 2017 campaign.
"Thank you to all of our partners for your commitment to United Way last year," said Brian Hassett, United Way of Metropolitan Nashville President and CEO. "Your support made 2017 an exceptional year and allows us to continue to fight for the health, education and financial stability for every person in our community."